Veterans
Creating a community to foster a supportive workplace for our veterans, active service members and their families.
Empowering Our Veterans
At VMware, we believe in helping veterans find a balanced lifestyle to grow their careers after military service while also identifying how their unique skills and experiences can advance technology forward.
Learn About OurEmployee Experience
Learn From Our Veterans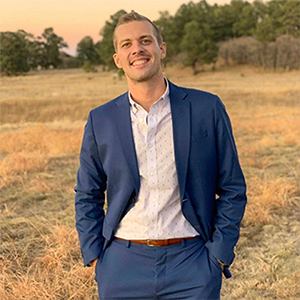 "VMware has had such huge partnerships with the military in the tech space that I feel like they can see us as the proficient technical leaders we are."
Justin TaylorCustomer Success Manager
"People who have just separated from the military and plan to join VMware think about things differently than people who have not served. I think diversity of perspective is critical in any team, regardless of business function, especially when it comes to problem solving."
Justin HoppleProgram Lead - Threat Intelligence
Learn More About VMware
Career Development
With diverse learning platforms and experiences designed to amplify your career, you are in control of your professional growth and development.
EXPLORE CAREER DEVELOPMENT >
Benefits
We are proud to offer you and your family comprehensive benefits that are among the best in the industry.
EXPLORE BENEFITS >
Diversity, Equity & Inclusion
We strive to create a vibrant workplace experience that promotes equity in innovation; that means creating a culture where diversity and inclusion are mainstream, and where you are inspired to give more than you take.
EXPLORE DIVERSITY, EQUITY & INCLUSION >
Join Our Talent Community
Are you interested in staying up-to-date on the latest career opportunities, recruiting events, and company news at VMware? The VMware Talent Community is the place for you to do just that.
Join Our Talent Community