University Propel
An employee-choice program designed to foster the growth of future thought leaders across VMware's Product organization.
LP.SKU-D4-2.TITLE
LP.SKU-D4-2.PARAGRAPH
LP.SKU-17.TITLE

LP.SKU-17.PARAGRAPH_1

LP.SKU-17.SUB-PARAGRAPH_1

LP.SKU-17.PARAGRAPH_2

LP.SKU-17.SUB-PARAGRAPH_2

LP.SKU-17.PARAGRAPH_3

LP.SKU-17.SUB-PARAGRAPH_3
Frequently Asked Questions
New graduates have the option to select which team they would like to explore during their first year at VMware from a vast list of open opportunities. They will work with our Talent Acquisition team to confirm placement on the team of their choice. University Propel partners with nearly every business unit with VMware's Product organization, including Cloud Infrastructure Business Group, Modern Applications and Management Business Group, Networking and Advanced Security Business Group, End-User Computing Business Group, Service Provider, and Edge Business Unit, and Office of the CTO.
Students who are currently enrolled in a U.S. university for their last academic year are eligible to apply to University Propel.
Yes, University Propel new graduates are full-time VMware employees in all aspects. They will get to enjoy VMware's great perks, including unlimited PTO, 401K matching, and many more! Read more about our employee benefits here.
Learn More About VMware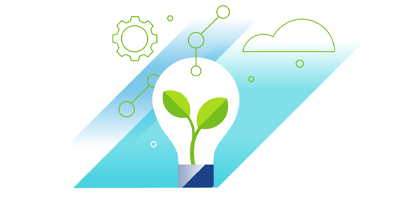 Culture
At VMware, we challenge our talented, diversepeople to innovate in everything and harness the power of technology to make a positive impact on the world.
LP.SKU-B6.CTA_1
Internships & Scholarships
VMware is committed to increasing the representation of women and underrepresented communities in technology through financial aid and professional opportunities geared toward university students.
LP.SKU-B6.CTA_2
Environmental Sustainability
VMware has a legacy of enabling positive environmental impact through our productinnovations for customers and by drivingtowards net zero emissions in our operations.
LP.SKU-B6.CTA_3
Join Our Talent Community
Are you interested in staying up-to-date on the latest career opportunities, recruiting events, and company news at VMware? The VMware Talent Community is the place for you to do just that.
Join Our Talent Community