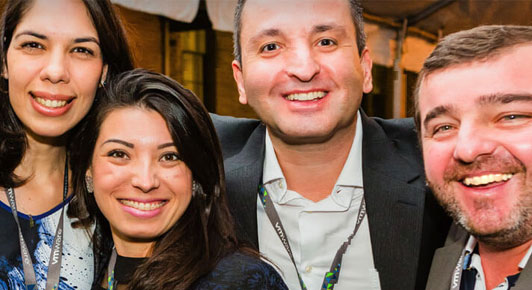 Sales
At VMware, we dare to make sales a team effort, not a competitive playing field. Our world-class sales professionals use a holistic strategy that transforms already-strong relationships into powerful partnerships. No matter which department you work in – from Field Sales and Professional Service Organization (PSO) to Systems Engineering and Inside Sales – you play a key part in a team that helps customers revolutionize their business.
We are intellectual mavericks, pioneers, and game-changers who bring the best cloud, mobility, and virtualization solutions to people around the world. Are you ready to join us?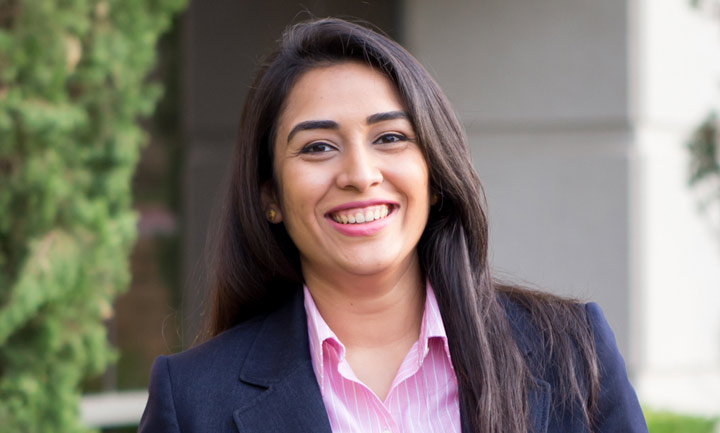 Every day, I am excited to come to work because I get to make a difference in people's lives! I lead the digital transformation for some of the top Fortune 500 companies.
Roshni Madaiah
Amer Inside Sales Account Manager
Creating Value for Our Customers
Customers rely on VMware for the most innovative products on the market. And we work to not only meet but exceed those expectations by finding them the best solutions and value for their business.
If you look at our product portfolios starting from virtualization to business mobility and cloud, we cover everything in the industry. There are not many vendors in the market like VMware, which customers consider as a "business partner" not just an "IT vendor."
The End User Computing team, with the collaboration of desktop and mobility, is helping change markets. It is experiencing a paradigm shift and is changing the way people work today. With that comes innovation, passion and leadership. We are able to offer customers an end-to-end solution that drives innovation.
CLOSE

THIS SECTION
Solving Challenges Through Innovation
At VMware, we know innovation comes from everywhere. That's why our sales team works with global leadership on major initiatives, so they get just as much room to showcase their passion for technology and skills.
It's an incredible feeling to be working for such an innovative company that has leading-edge technology. We are literally changing the world, one customer at a time. I really feel like one day I will be telling my grandchildren, 'I was at VMWare when … .' I look forward to coming to work Monday morning. Who can say that?
I feel VMWare is an innovative company that brings great products to the marketplace. Our culture is focused on customers' satisfaction. Our System Engineers have strong technical skills and customers love to work with them.
CLOSE

THIS SECTION
Working in a Collaborative Culture
Learning, teamwork and collaboration are a core part of our culture and how we work at VMware. Because when we all work together, that's how we build new innovations and find the best ways to help our customers.
The most amazing thing to me is how well our Sales organization works together given how few of us work together in a normal office environment. We are scattered all throughout North America, yet we execute quarter after quarter as a team to achieve results. All of our resources in various roles and locations are aligned, leveraging the strengths and capabilities of each individual team member to assist our customers.
The collaboration between the Core and Specialist teams is fantastic and results in a really exciting sales environment and for customers; it means that they have access to a wealth of knowledge and resources. The sales leadership team takes a true interest in getting to understand sector trends and challenges in the sectors, and is really keen to build relationships with our customers and understand their individual needs. Customer satisfaction is at the forefront.
CLOSE

THIS SECTION
Your saved jobs
You have not saved any jobs.
Recently viewed opportunities
You have not viewed any jobs.