Professional Services
Help VMware customers achieve their maximum business impact through a holistic approach toward long-term technical solution implementation.
Delivering Solutions to Run a Digital Business
The VMware Professional Services team enables our customers to achieve their business goals by identifying infrastructure, applications, and operation models that will provide them will long-term solutions.
Professional Services Teams
Learning
Lead training and certification programs that enable our clients to grow their skills and leverage opportunities available with VMware solutions.
Telco Services
Deliver outcomes that help our telco customers reach their digital transformation goals.
Business Operations
Drive collaboration across VMware to provide an optimized, repeatable operating model with a super services experience.
Strategy & Operations
Ensure the Global Support team is set up for success and continues to achieve its transformation goals by providing consistent operating procedures and best practices.
Meet members of Professional Services
"I am incredibly proud of the people I work with everyday. I've known one or two for twenty years and others are much more recent additions to the team, but regardless of tenure, we have a vibrant, culture that allows us to do our best work in a supportive and fast-paced environment."
David Percy
Vice President, Professional Services EMEA
"For me, it isn't what we do but how we do it. My leadership style is to empower each member of my team to use their individual strengths as the unique levers that help us reach our team's collective success while ensuring we leave behind a lasting impression of collaboration and inclusion in everything that we do."
Liz Isom
Sr. Director, Worldwide Professional Services
"I strive to create an environment where people can do the best work of their career, develop extraordinary and transformative outcomes for VMware's customers, and are empowered to create balance and enjoy quality time with their family, friends, and communities."
Matt Stepanski
Sr. Vice President World Professional Services
"For me, VMware has proved to be inclusive even before inclusion became a corporate priority. Leadership here taught me to be myself and outwardly supports and stands for LGBTQ rights. I am now a proud adoptive father thanks to the support provided to me by VMware. I'm truly living my best life and working on my dream career here."
Noel Burleson
Senior Client Solutions Executive
"As a leader in VMware's End-User Computing Professional Services Organization, I get to Combine my passions for technology and leading High-performing, diverse teams as well as being A trusted advisor to our customers on their EUC strategy."
Rodrigo Cechinel
Director, AMER End-User Computing Delivery
"VMware has fostered a collaborative and welcoming community where inclusion and innovation are seen as necessary ingredients to help our business — and our customers — succeed. We trust in each other and take every opportunity to recognize others' wins, big and small, keeping our EPIC2 values at the center in all we do."
Jennifer Tam
Sr. Manager, Worldwide Professional Services
Learn More About VMware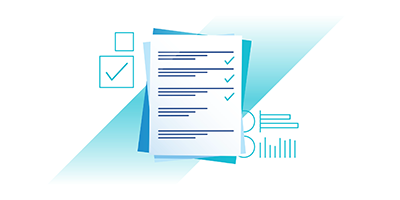 Interview Process
VMware is committed to a welcoming, accessible interview experience that showcases your greatest accomplishments, diverse set of skills, motivations and strengths.
EXPLORE VMWARE'S INTERVIEW PROCESS >
Career Development
With diverse learning platforms and experiences designed to amplify your career, you are in control of your professional growth and development.
EXPLORE CAREER DEVELOPMENT >
Benefits
We are proud to offer you and your family a comprehensive benefits that are among the best in the industry.
EXPLORE BENEFITS >
Join Our Talent Community
Are you interested in staying up-to-date on the latest career opportunities, recruiting events, and company news at VMware? The VMware Talent Community is the place for you to do just that.
Join Our Talent Community