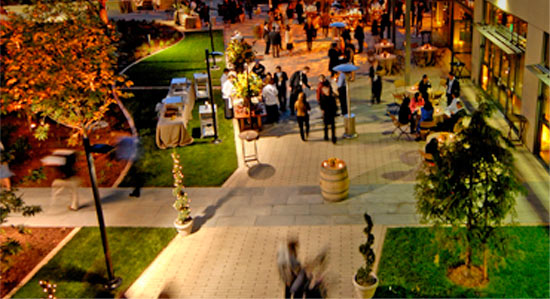 Daring to be a community inside a company.
Our Values. Your Journey.
At VMware, we dare to reach our goals in a collaborative, thriving environment with shared values. The acronym EPIC2 (Execution, Passion, Integrity, Customers and Community) represents the hallmark of our VMware culture, and what we stand for as individuals and as a community.
Execution

Do It Together.

Passion

Challenge the Status Quo.

Integrity

Build Trust.

Customers

Make It Possible.

Community

Give More.
How we deliver on our vision comes through in the work we do every day. Our people are driven to create amazing innovations in a workplace that encourages growth and supports learning.
EPIC2 Achievement Awards
Each year, we honor extraordinary employees through our prestigious EPIC2 Achievement Awards program for their ability to go above and beyond on a daily basis, and demonstrate a quality of character that is truly remarkable. Their dedication to their projects, customers, and fellow team members represent great leadership – people who can inspire and motivate, especially during times of transformation and change.
Inspiring Innovation
We believe that creativity sparks innovation and inspires our employees to think differently and challenge the status quo. Whether it's the kind of products we develop, our approach to sustainability, or the manner in which we give back to our communities, VMware finds unique ways to bring people together to fuel creative thinking.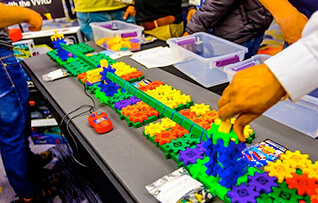 Innovation
At VMware, we have a passion for innovation. Our events for engineers around the world spark cutting-edge ideas and new products, and our Hands-on Labs let us share our creativity with our customers.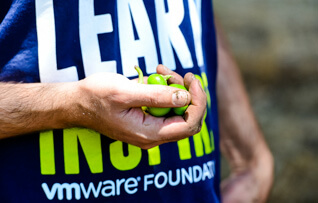 Giving Back
At VMware, we are all Citizen Philanthropists who share a personal mission to serve, learn, and inspire. The VMware Foundation provides a unique platform for our people to generously give back through 40 hours of paid service learning (volunteering), social investments, milestone anniversary awards, and matching gifts.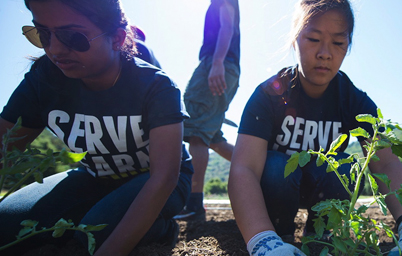 Sustainability
Through the collective impact of our employees, customers and partners, VMware strives to be a Force for Good in the world. VMware is committed to leave ahead a better future - to put back more into the environment, society and global economy than we take. We're determined to make a positive imprint on the world and believe that through our collective impact we can support business growth, help communities thrive and inspire people to do what's right for the planet and society. Please click here to learn more about our commitment to sustainability.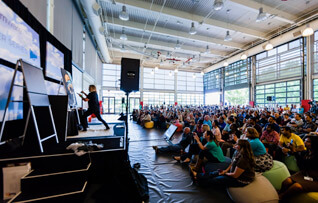 Speaker Series
Intellectual mavericks. Thought leaders. Iconoclasts. We welcome diverse thinking and challenging conversations. Candy Chang, Amy Cuddy, Elizabeth Gilbert, Jane McGonigal, Simon Sinek, and Erik Wahl are just some of the extraordinary, high-profile presenters and TEDTalk speakers we've invited to share their inspiring ideas, passions, and stories of conviction.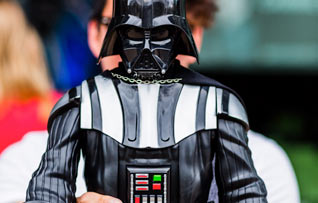 Rough Cut
Each quarter we go "behind the scenes" with iconic Hollywood actors to hear their personal stories and how they are giving back to their communities. With guests including Shabana Azmi, Geena Davis, Carrie Fisher, Kathy Griffin, Edward James Olmos, and Adam Savage, these signature "Actors Studio" style interviews inspire creativity in new and enlightening ways.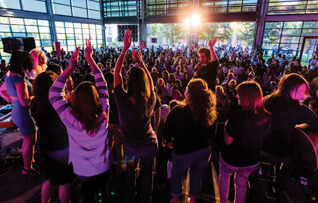 Unplugged
To celebrate the critical role of Arts in our Science, Technology, Engineering and Math (STEM) community, we host music concerts throughout the year. These intimate events have created unforgettable moments for our employees – some who have had backstage photos with Sara Bareilles, Colbie Caillat, Chris Daughtry, Ariana Grande, Nick Jonas, and Pat Monahan, to name a few.
Relevant Jobs
Sorry, there are currently no new opportunities near your current location. Try a new search.