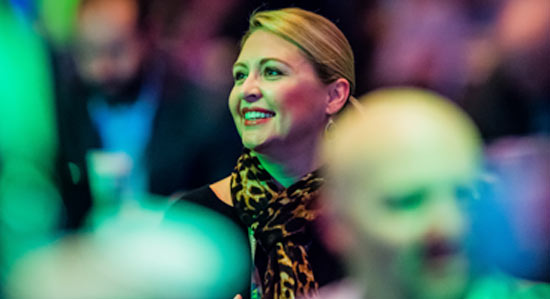 Push us. Amaze us. Inspire us.
Careers in Sales
Innovation is the essence of our brand. Our top-performing sales professionals help our customers—across all industries—revolutionize their businesses to thrive in the digital era by leveraging the power of software. We create exceptional end-user experiences and build customer trust.
Are you ready to work with some of the best and most innovative products on the market?
Senior Systems Engineer - vSAN HCI (Hyper Converged Infrastructure), Global Accounts, Germany
Job ID R1900283-7
Date posted 01/15/2019
At VMware, we are committed to helping our people grow professionally. Our talented employees exemplify our shared values and continue to drive our company to new heights.
Virtual SAN (vSAN) is a key component of VMware's Hyper Converged Infrastructure strategy. vSAN HCI enables customers to achieve the agility, flexibility, and cost savings required for modern datacenters.
As a VMware Senior Systems Engineer - vSAN HCI (Global Accounts, Germany), you will be responsible for driving the technical sales cycles to ensure customer success and revenue goals derived from VMware software and solutions.
This is a highly visible position working in a collaborative, fast-growing and flexible working environment.
Your customer set will be selected global accounts with significant business in Germany, but this assignment might change over time. Are you a sales engineer as passionate about driving hyper converged infrastructure with your customer? If so, please read on!
Job Role and Responsibilities:
This Pre-sales Solutions Engineer will be hands on and technical needing excellent communication skills, presentations skills, and speaking with crowds at all levels while accelerating the sales cycle, overcoming technical objections, and being the technical expert in the room. You will whiteboard, demonstrate, present technical material, qualify, and engage senior IT personnel in discussing storage & virtualization technologies.
You will work closely with sales representatives & systems engineers on developing opportunities and closing deals while achieving sales targets through the global account team
Present VMware's technical value proposition to customers and provide technical deep dives on VMware's Hyper-Converged Infrastructure (HCI) vision, vSAN Product, VxRail Appliances, and Cloud Foundation solutions
You will partner with Engineering and Product management teams to prioritize customer feature requests into our future product roadmap.
You will aide in training & enablement of our field teams and channel partners to sell VMware vSAN HCI software
Ensure success of customer proof-of-concepts (POCs) and respond to the technical elements of RFIs/RFPs
You will partner with our support engineers and technical account managers to drive deployments of vSAN solutions
Required Skills
3+ year's experience selling storage hardware and software pre-sales, with at least 5+ years in technical field sales; alternatively related experience with software defined solutions
Proven experience creating business plans, organizing channel sales campaigns, driving marketing campaigns and sales initiatives - all focused with the end goal of driving quarterly sales targets
Strong customer facing presentation skills as well as the ability to build and present high quality product demonstrations to both technical and executive audiences
You should have experience and knowledge of various storage technologies/vendors and know how to position vSAN HCI among them.
Strong IT infrastructure technical skills including x86 Server platforms, Windows Server and Linux operating system expertise, SAN / NAS storage technologies and TCP/IP networking
Experience solving system level problems including server failure, OS tuning, networking problems, and storage problems
BA/BS or equivalent
German and English fluent language skills; eligibility to work in Germany
Preferred Skills:
We would love to see experience with VMware offerings including
VCP Certification
vSphere - Install, Manage, Configure
vSAN
SRM – Site Recovery Manager
vRealize Suite – vROps (vRealize Operations), vRA (vRealize Automation), vRO (vRealize Orchestrator)
Horizon and other EUC technologies, including AppVolumes
This position is eligible for the GrowSDDCsales referral campaign
Relevant Jobs
Sorry, there are currently no new opportunities near your current location. Try a new search.