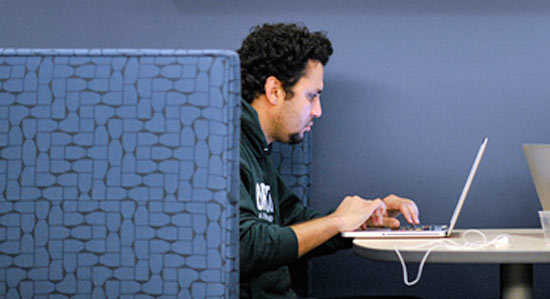 Push Us. Amaze Us. Inspire Us.
Careers in Engineering
We are intellectual mavericks, pioneers, game-changers, and doers of the extraordinary, on a mission to create cloud, mobility, security, and virtualization solutions that will reach millions of users around the world. At VMware, our people are empowered to succeed and are valued for their innovative contributions as we revolutionize the IT industry.
Are you ready to join us?
Staff Engineer
Vilnius, Lithuania
Apply Now
Job ID R03405
We are looking for a versatile developer to join a compact, distributed and dynamic team. Are you dreaming of joining one of the Silicon Valley software companies? This position is one of the rare work-from-home opportunities - you can become part of VMware in a location where there are no development offices currently.
Are you interested in being behind the software that is fueling today's clouds? You will contribute to vRealize Operations and vRealize Orchestrator plugins designed for a fresh disaster recovery solution for vCloud Director. This DR solution provides replication and failover of virtual machines and virtual applications (vApps), while the plugins enable our customers to monitor their DR deployments and automate workflows - like composing failover plans.
Do you like to see the full picture and build your code from inception till delivery? You will manage environments with VMware stack from vSphere to vCloud Director, work closely with our DR core team, collaborate with our product owners from Palo Alto, implement new monitoring and automation features and, of course, program regression tests to make sure that what you have crafted, stays there for good.
If the above resonates with you, we are waiting to hearing from you.
The following technical expertise is needed:
Strong Java programming skills (minimum 5 years of professional programming experience). Note that our team values code readability and maintainability foremost - it is not all about abstractions, frameworks or patterns. We are not tied to any specific IDE either, though enjoy IntelliJ and Eclipse.
Deep understanding of software development lifecycle, including requirement analysis, testing and code reviews.
Experience with Git and its main workflows.
Maven, Gradle, Jenkins.
Linux management and knowledge of at least one scripting language.
Hands-on skills in vSphere and vCloud Director administration are valuable.
You should know how RESTful APIs are built, called and extended, as we use them extensively.
General requirements:
Excellent spoken and written English language skills.
Self-motivation, dedicated mindset, willingness to work without a close supervision - we are a distributed team, after all.
Responsibilities:
Develop new features and fix bugs for the vRealize add-ons.
Write unit, functional and integration tests - we value engineers who include quality assurance in their daily development.
Try new changes done by colleagues, report bugs, suggest improvements.
Code review contributions from your teammates and provide suggestions to increase code quality, reduce errors and make the code more understandable.
Maintain development environments in the cloud or, if you're one of those people who like tinkering with servers, bring up your own local ones.
Analyse product requirements and compose software designs to implement them.
It will help if you have:
Previous disaster recovery or high-availability product development contributions.
Hands-on virtualisation experience by using VMware's or open-source solutions.
Our team is diverse and consists of people working from different countries, hence you should enjoy and be capable of working with people remotely by means of emails, chats, VoIP and virtual meetings.
VMware offers:
Attractive compensation package.
A rare work from home position. Don't like spending time for commuting? You can work in pajamas if you want.
Collaborate with worldwide teams virtually or fly to meet someone in person when needed.
As part of the VMware global standards for integrity you will be required to go through a pre-employment screening process before you join.
All job applications will be treated with strict confidentiality.
VMware is an Equal Opportunity Employer and Prohibits Discrimination and Harassment of Any Kind.
Your saved jobs
You have not saved any jobs.
Recently viewed opportunities
You have not viewed any jobs.