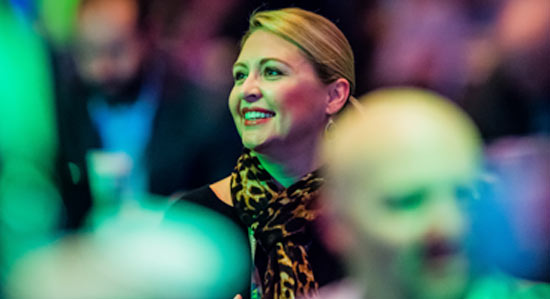 Push us. Amaze us. Inspire us.
Careers in Sales
Innovation is the essence of our brand. Our top-performing sales professionals help our customers—across all industries—revolutionize their businesses to thrive in the digital era by leveraging the power of software. We create exceptional end-user experiences and build customer trust.
Are you ready to work with some of the best and most innovative products on the market?
Systems Engineer, IoT
Job ID R1905491
Date posted 04/17/2019
The Solution Engineer (SE) for Internet of Things (IoT) and Edge is a Customer and Partner-first role and is the primary technical resource for the VMware Account teams. This is one of the most demanding positions within VMware and the industry. The SE can expect to connect with their cross-functional team on a daily or weekly basis which may include account executives, partner representatives, management and other technical professionals within VMware. The SE will also work jointly with their customers' business units and technical decision makers. The SE must be able to identify the business impediments and assist in providing a proper technical solution to solve their customers' issues. This person must be understanding and empathetic to the concerns their customers are facing in the 21st century and together will work to build trust and maintain strong client like relationships in the face of many challenges in their customers' industry. The most successful Solution Engineers can foster, motivate and engage with their associates to produce the best possible results for both VMware and their clients.

At VMware, we strive to build an inclusive community of Solution Engineers who enjoy creating and nurturing customer relationships. Our team is committed to understanding and supporting their customers' needs in order to help them contend most effectively in their market. We are looking for professional and courteous Systems Engineers who are motivated by delivering great customer value and who desire to work with an industry trailblazer who is transforming with Internet of Things.
Necessary Abilities & Qualities:
Enthusiastic go-getter with a captivating personality
Effective independent and cooperative worker
Employ strong listening and question-based selling skills
Demonstrate strong customer-facing and client relationship building skills
Capable of uncovering business challenges and developing solution to solve
Enjoy evangelizing and educating customers about the VMware vision
Accomplished presenter of material with an ability to act spontaneously
Help influence and build the client's appetite for business transformation
Utilize excellent communication skills, both written and oral.
Ability to equally balance all aspects of the business requirements
Requirements:
10+ years of professional experience
5+ years of technical sales experience
3+ years of customer-facing experience
Experience architecting and building IoT and Edge solutions
Experience and/or certification with Enterprise Applications, Enterprise Security, Business Continuity
Demonstrated experience positioning and selling professional services
Industry experience with disruptive, transformative technology solutions
Excellent organizational development skills including Account Planning Excellence
Industry knowledge of SDDC, SDN, SDS, HCI, IaaS, SaaS, Paas, Security
Proficient in VMware Solutions (SDDC, EUC etc.)
Demonstrated professional experience using MS Office Suite and SalesForce
Preferred: VMware Certified Professional (VCP) or demonstrate an ability to achieve
Preferred: Linux, PowerShell, Python, C
VMware, is an EPIC2 community and was recently listed as #42 on Fortune's 100 Best Review. We enjoy helping our people grow professionally as well as in our community. Our passionate and enthusiastic employees exemplify our shared values and continue to drive our company to new heights and influence within the business landscape and beyond.
Relevant Jobs
Sorry, there are currently no new opportunities near your current location. Try a new search.