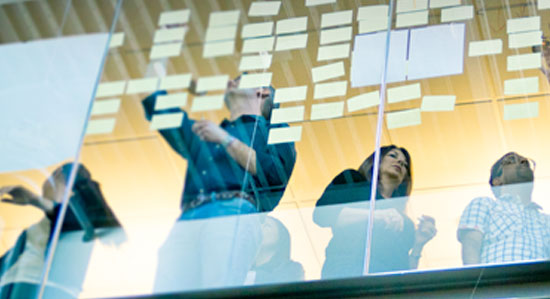 Push us. Amaze us. Inspire us.
Careers in Services and Consulting
Services and Consulting
Staff Consulting Architect - SDDC
Job ID R189831-1
Date posted 08/28/2018
Why work for VMware PSO?
The global VMware Professional Services Organization (PSO) influences the success of each VMware implementation. We are dedicated to the satisfaction and success of the customer and their SDDC strategy. We ensure that VMware customers are successfully implementing their business plans from adoption all the way to a fully functioning Software-Defined Datacenter.
We are committed to offering a collaborative and supportive working environment with a full enablement plan and the opportunity to develop in your area of interest within the SDDC stack. We promote an inclusive atmosphere where your voice will be heard, and where you will be part of a fun, dynamic team working in partnership with each other.
The Role:
As a PSO Staff Architect you will acquire an intimate understanding of our customers' business, their strategic goals and the specific requirements of Software-Defined Datacenter projects. You will demonstrate the technical abilities of the consulting team and will propose, drive and lead a solution that assists the customer in achieving their business goals and outcomes.
You are a solution expert with broad knowledge across the VMware SDDC technology stack and of 3rd party integrated products.
Responsibilities:
You will take ownership of business outcome of SDDC projects through:
Technical contribution and guidance in project planning
Collecting and designing required solutions for our customers
Solution validation/Technical feasibility analysis
Impact analysis of change requests/scope change
Technical Governance
High Level Conceptual design
Quickly identifying Organisation/Structure/Culture changes required to support a successful project or post delivery outcome and ability to tactfully articulate the changes required for the benefit of the customer.
Quickly recognise and understand customer business processes which integrate with project inputs and outputs and is ability to make recommendations for areas of improvement.
Craft strategic plans with our Services Business Managers, pre-sales and customers to build out the delivery roadmap. You can "vision" new services and requirements which had not been previously identified by the customer generating new business, work streams and platforms.
Work with our project managers on project budgets and all aspects of efficient delivery.
You will actively drive practice activities such as:

Seeking out opportunities to teach others; coach team members to achieve higher performance
Intellectual property collection and creation
Pre-Sales (LOE, Deal Governance)
Peer Reviews
Drive Efficiencies in Delivery Model
Maintain current knowledge of the entire VMware SDDC product stack and cloud concepts
Required Experience & Skills:
Ability to travel as needed within the Central EMEA region
Experience in customer-facing positions as a professional services architect, consultant or engineer, preferably with an IT consulting firm or a software vendor
Several years recent experience in architecting and designing Data Center Automation, Private & Public Cloud Solutions
Understanding of cloud native application concepts
Experience with workflow systems and automation solutions and portals
VMware Certified Advanced Professional certifications or VMware Certified Design Expert certification or TOGAF certified
Bachelors or Masters degree or equivalent technical training
Excellent communications and interpersonal skills
Fluent in German and English
Desired Experience & Skills:
Ideally experienced in Agile Project Methods
This position is eligible for the JoinPSG referral campaign
Relevant Jobs
Sorry, there are currently no new opportunities near your current location. Try a new search.