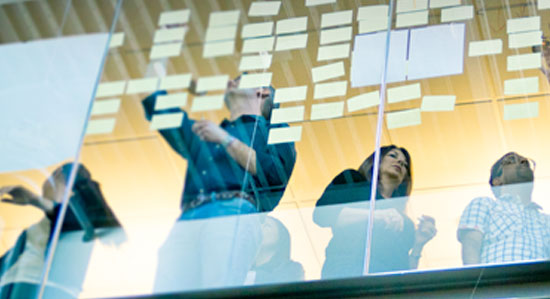 Push us. Amaze us. Inspire us.
Careers in Legal
Become a trusted advisor, who gives innovative and strategic legal advice to VMware's global operations. Our integrity-driven legal team upholds the highest standards of business and professional conduct while helping us achieve our goals.
Privacy Counsel
Job ID R1902941
Date posted 03/04/2019

The Privacy Counsel will be part of the Product Technology and Law/ Privacy Group.  The legal counsel will support a wide range of privacy-related matters and contributing to our ongoing mission to create a world-class privacy and security legal organization for VMware.  This position will involve: Serve as legal counsel on data protection and privacy matters. Advise the business on legal compliance requirements applicable to the privacy and management of the personal information of customers, employees and other individuals with whom the company interacts and related confidential personal information.  Support the maintenance of a global corporate data privacy program and compliance standards working in close collaboration with the wider Data Privacy Office team.  Provide guidance, support and leadership on privacy and data protection legislation and regulation in Europe Conduct risk assessments and provide data protection advice on third party data processors and vendor transactions.
Performance Objectives:
1. Demonstrates strong subject matter expertise in privacy law
2. Demonstrates strong negotiating and drafting skills
3. Demonstrates exceptional legal capabilities and judgment
4. Works well in a team environment
5. Provides prompt, efficient, and professional service to clients
6. Manages priorities in a changing environment
7. Demonstrates excellent work practices (e.g., takes responsibility for projects, meets deadlines, attends to details).
8. Demonstrates ability to work independently


Competencies:
legal experience as a privacy lawyer and a passion for the subject some of which must be on an international scale
Qualified to practice law in an EU Member State
Strong communication, negotiation and contract drafting skills
Strong substantive knowledge of global privacy and data security laws, and global cybersecurity laws
Consistent good judgment and ability to apply legal knowledge to help create practical business solutions
Ability to operationalize legal requirements and provide commercial advice
Ability to work well under pressure with diligence, organization, and minimal supervision, and provide practical advice to clients.
IAPP certification is desirable but not required
Some limited travel may be required as part of the role.
Relevant Jobs
Sorry, there are currently no new opportunities near your current location. Try a new search.