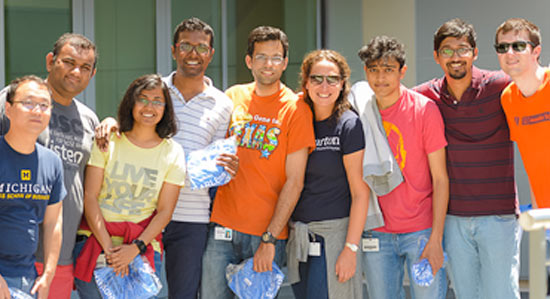 Push us. Amaze us. Inspire us.
University Opportunities
At VMware, you will have the opportunity to challenge yourself, build relationships with the best and brightest in the industry, and prove that together we have the power to do something remarkable.
Finance and Business Operations Intern
Job ID R1904773
Date posted 04/15/2019
Location: Staines, London, UK
Startdate: July 2019
Duration: 12 months
Job Description
The Finance and Business Operations Intern is responsible for providing support to the Northern European Business to enable them to meet their forecasting and reporting needs. The role will involve close working relationships with the sales force and business functions to support their requirements but handled on a day to day basis by the Northern Europe Finance and Business Operations team.
The Northern Europe Finance and Business Operations team is led out of Staines with responsibility for the UK and Ireland, the Netherlands and Belgium, and the Nordics. The intern will help standardize process and reporting across the region.
The intern will be exposed to all elements of Finance and Sales Operations disciplines including Forecasting, Targeting, Salesforce.com and Standard Reporting.
The Intern will:
Work with the Finance and Business Operations team to improve forecast accuracy for the region and ensure that Salesforce.com can be used as a timely and accurate forecasting tool
Take an active role in the half-yearly goaling process of the sales force, driving better targeting with sound historical data
Take an active role in developing the Management Reporting pack that can be used as standard across the Region
Supporting the Sales Teams and Business Functions with data analysis that will drive improved business behavior
The intern will receive meaningful mentorship, feedback, and support from the team to help improve their business development and marketing skills in a technology environment. The intern will also have the opportunity to independently develop solutions to assignments and improve skills.
Profile:
Undergraduate from a recognized university
Motivated and organized person who is a self-starter and can multi-task
Passionate about highly successful commercial operations
Fascination with information technology and its use in business
Excellent verbal and written interpersonal skills
Ability to think creatively and take ownership of tasks
Strong spreadsheet skills and a desire to learn
Relevant Jobs
Sorry, there are currently no new opportunities near your current location. Try a new search.