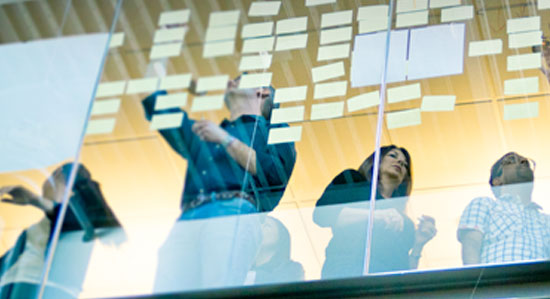 Push us. Amaze us. Inspire us.
Enablement Operations Coordinator
Staines-upon-Thames, United Kingdom
Apply Now
Apply Now with Linkedin Profile
Apply As An Employee Referral
Job ID 81275BR Overview of the Global Field and Partner Readiness Team
The Global Field and Partner Readiness team helps to deliver focused enablement programs to support the wider sales teams to execute on their overall go-to-market strategy and regional business plans. We are also driving a large-scale transformation of our sales force into a world-class sales organization. The Global Field and Partner Readiness team aids the sales teams with the skills, knowledge, and learning tools necessary for them to raise productivity and/or exceed quota, thus increasing revenue. We guide sales in the right direction on whom to have a conversation with and inspire our sales force to be successful, motivated leaders/coaches and to succeed in sales execution and services delivery.

Overview of Role
The ideal candidate will be able to work individually and with a team to assist in the execution and coordination of all EMEA Enablement Events for VMware. This role requires strong communication and collaboration with many departments throughout the company and with outside vendors.

Performance objectives for the role
• Coordinate and be accountable for all logistics associated with training events
• Coordinate fulfillment of manuals/materials associated with training engagements; shipping of collateral, equipment, and supplies associated with the event
• Schedule and confirm instructor resources
• Act as primary liaison with external vendors: contract staffing & shipping companies
• Track and bill expenses associated with any engagements
• Work closely with Program Owners to design and execute enablement programs according to requirements
• Draft, review and confirm any contract information prior to the execution of the event
• Create communications and collateral (emails, newsletters, web content, social media, etc.) that accurately reflect specific training goals and objectives
• Project management for events – calendars, budget, location, resources, presenters, food and beverage, invites, attendance tracking
• Process analysis for improvement in delivery/execution, communications, cutting costs
• Assist with the communication of Enablement curriculum. This may include maintaining a centralized, web-based portal and calendar, as well as regular communication to internal audiences
• Support with the negotiations of contracts for event space, hotel lodging, outside facilitators, food and beverage, and audio/visual support
• Support Enablement during planning, execution and evaluation of special events
• Work in our learning management system (LMS) to publish and maintain courses, classes, training plans, and tests
• Document and support processes
• Adhere to global process and consistent standards in delivery of services and development of new assets

Competencies required for the role
• 2-51 – 3 years of Event Planning/Management experience
• B.A. in marketing or other related area
• Ability to work in fast-paced environment requiring quick decision making ability
• Excellent communication skills both written and verbal. Must have the skills to be able to influence and collaborate effectively.
• Multi-tasking, organizational, and time management skills must be strong due to the variety of tasks to be accomplished and the fast pace required to deliver successful briefings.
• Detail oriented to ensure that all aspects of the program are complete and accurate
• Excellent teamwork skills to work effectively with Enablement team, account team, speakers, and execs
• Has a professional presence and confidence in interacting with a variety of people and handling urgent situations in a calm manner
• Experience in Sales Enablement and Field and/or Partner Readiness
• Experience administering and supporting learning management systems
• Demonstrated ability to successfully lead and manage multiple complex projects simultaneously
• Experience with Quickbase, WebEx, and Excel a plus
Your saved jobs
You have not saved any jobs.
Recently viewed opportunities
You have not viewed any jobs.