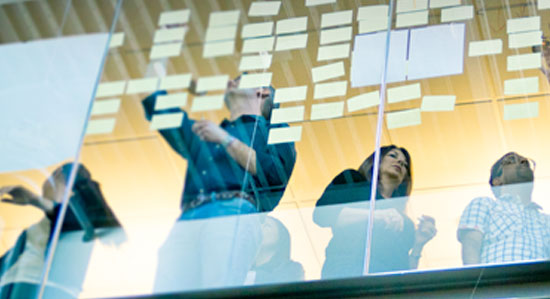 Push us. Amaze us. Inspire us.
Careers in Business Strategy and Operations
Business Strategy and Operations
Customer Delivery Executive - Vodafone
Job ID R189229
Date posted 12/03/2018
As VMware Customer Delivery Executive, you will assume overall responsibility for the delivery, management and continuous improvement of Services delivered to one of VMware's largest global customers.
You will manage and coordinate a network of customer and VMware stakeholders responsible for the overall portfolio of Services, and support the global sales team to maintain and grow a pipeline of new business.
We are looking for a Senior Professional who thrives when supporting customers and who is an expert when it comes to onboarding, adoption, expansion and retention motions.
This role will report to the Strategic Customer Program team (SCP), and work with the Global Account Manager (GAM), Client Services Executive (CSE), Solutions Architect (SA), Account Team, Operations, and project technical consultants.
This role will be dedicated to managing one of VMware's largest telecom customers globally.
Job Responsibilities:
Customer Value Realization  
Primary responsibility becoming a trusted advisor to assist the Customer in realizing the value of the investment made in VMware, including challenging the Customer to think in new and creative ways that enable them to maximize the value.
Understand the Customer delivery and operational priorities and champion these requirements into VMware.
Proactively Identify risks to the customer achieving their stated business goals and work with cross functional teams (Support, Product Management, Engineering, TAM, PSO) to build a risk mitigation plan.
Customer Champion and Advocate
Provide Governance and controls to ensure the Customer needs and challenges are communicated and understood by Executives and functional teams. 
Senior stakeholder management during escalations, drive resolution of problems or critical issues for the Customer by aligning appropriate resources, including professional communication with all stakeholders
Anticipate future customer needs and proactively reach out to resources at VMware to address them
Health Monitoring
Meet with customers on a regular basis to proactively monitor deployment and work towards addressing any deployment blockers. 
Create a Customer Dashboard that tracks key metrices (agreed with the Customer) and measure progress against the same
Define and monitor progress on areas of continuous improvement
Conduct regular customer touchpoints and quarter business reviews to measure customer satisfaction and service consumption levels
Adoption and Customer Retention
Share customer feedback with VMware Business Unit(s) for service feature development 
Partner with Sales to identify cross sell leads.
Drive organic growth and expansion within the Customer and provide Sales with upsell opportunities
Basic requirements:
Demonstrated track record of successfully managing complex customer relationships
Excellent communication skills, including with internal and external stakeholders and all levels of management. 
Proven record of driving issues to resolution with great customer satisfaction
Ability to manage multiple projects and deadlines simultaneously, ideally across countries, cultures and time zones 
Strong interpersonal relationship building skills
Willing to be a hands-on contributor and a proactive team player 
Ambitious and driven, thriving in a demanding and fast-paced environment
10+ years of Delivery Management ideally in Project Delivery and Service Management experience within a Telecoms environment
4-year degree required
Ability to travel up to 50% as needed
Preferred Skills:
Experience in change management, decision making, planning, and process improvement/business transformation.
Previous experience using Salesforce and ChangePoint platforms
Proficient building professional presentation using PowerPoint
Relevant Jobs
Sorry, there are currently no new opportunities near your current location. Try a new search.