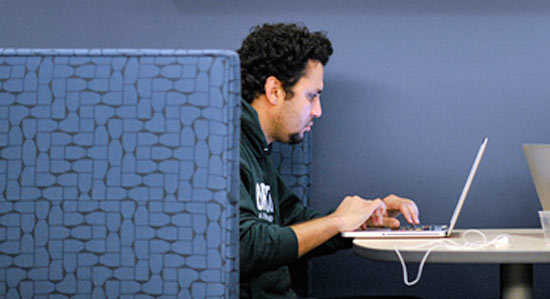 Push Us. Amaze Us. Inspire Us.
Careers in Engineering
We are intellectual mavericks, pioneers, game-changers, and doers of the extraordinary, on a mission to create cloud, mobility, security, and virtualization solutions that will reach millions of users around the world. At VMware, our people are empowered to succeed and are valued for their innovative contributions as we revolutionize the IT industry.
Are you ready to join us?
Sr. MTS - Object Storage
Job ID R1900247
Date posted 03/07/2019
Vmware
VMware (NYSE:VMW), the industry-leading virtualization software company, empowers organizations to innovate and thrive by streamlining IT operations. By virtualizing infrastructure—from the data center to the cloud to mobile devices—VMware enables IT to deliver services from any device, anytime, anywhere.
Our Shanghai office is located in the Yangpu District, near Fudan University. We've recruited the best and brightest from all over China, and are looking for motivated engineers to help build VMware's next-generation multi cloud platform.  
About CPSBU 
VMware's Cloud Strategy and the Cloud Provider Software Business Unit's goal is to enable a Multi-Cloud, Multi-Device World where seamless delivery of cloud services to end customers across a global network of heterogeneous clouds and endpoints is a reality. Cloud Service Providers (SPs) play a crucial role in this world. The Cloud Provider Software Business Unit's (CPSBU) mission is to develop technology which, along with VMware's market leading private cloud technologies, enable SPs to deliver the heterogeneous clouds and services of tomorrow.
We are searching great talents to join us to continue our growth and success.
Responsibilities:
Participate in the design, implementation, documentation of system architecture initiatives and full product development life cycles.
Work with application developers to build a new multi-tenant storage solution deployed within the company's virtualization infrastructure.
Lead the innovation, proof of concept, R&D of the storage platform development and integration.
Requirements:
6+ years of experience in developing distributed, multi-tier enterprise platforms/applications.
Deep working knowledge of proprietary and open source, Java, Python or Spring as well as data schema design experience with databases such as Postgres and MySQL.
Proficiency in modern software architecture using CI/CD, DevOps, Scalability, API first strategy and etc.
Hands on experience with object storage and virtualization is a big plus.
Degree in computer science or equivalent, masters' degree in computer science or a PhD preferred.
Relevant Jobs
Sorry, there are currently no new opportunities near your current location. Try a new search.