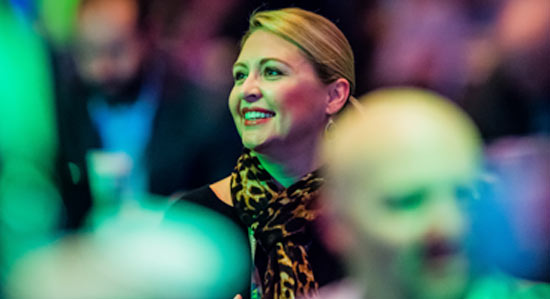 Push us. Amaze us. Inspire us.
Careers in Sales
Innovation is the essence of our brand. Our top-performing sales professionals help our customers—across all industries—revolutionize their businesses to thrive in the digital era by leveraging the power of software. We create exceptional end-user experiences and build customer trust.
Are you ready to work with some of the best and most innovative products on the market?
Senior Manager Professional Services - TAM
Shanghai, China
Apply Now
Job ID R1812142-2
Title:                    Service Delivery Manager - TAM
Reportsto:         PSO Regional Director
Basedin:           
Role Purpose
A Service Delivery Manager (SDM) – TAM  is a motivated, result driven individual that manages all TAM team activities for the Greater China Professional Services Organisation in a particular geographical area (i.e. Mainland China, and/or Hong Kong and Taiwan). The SDM also takes ultimate responsibility for all aspects of TAM services delivery in their assigned region. 
Key responsibilities and accountabilities:
Collaborate with internal and external stakeholders to develop, evolve and maintain an efficient TAM services delivery function within VMware.
Assist in creating consistency for the TAM team, including TAM services delivery, staff training, operational delivery and revenue, cost & margin forecasting.
Continuously drive constant improvement within the TAM team to increase the customer experience, drive further adoption of VMware technology and grow the Professional Services business.
Own, manage, track and report on the successful delivery of TAM services and drive renew on time.
As required, assist the Client Solutions Executives (CSE's) to validate the TAM services offering, services budget and time expectations.
Own, plan, manage, track and report on the financial (Revenue, Costs, Margin) aspects of all TAM team within the assigned region. Achieve TAM team Revenue, Cost, Margin (controllable and All-in Margin) target.
Forecast accurately on financial metrics on TAM team. 
Champion and drive best practice sharing in TAM services delivery excellence
Encourage TAM team to farm and highlight to CSE/Account team opportunities to up-sell or cross-sell all PSO offerings. 
Ensure productivity of team and financial viability balanced out with near-term financial performance metrics versus long-term practice goals. 
Regular engagement with existing customers to develop and enhance customer relationships.
Recruit, manage and mentor a team of TAMs including building growth in capabilities, skills and careers. Create, facilitate and deliver team enablement and individual development plans. 
Build and maintain the confidence of colleagues, managers, and customers.
Work with VMware business partners (GSS, Operations, HR, Recruitment, Sales, Legal, Finance, Marketing) for delivering all VMware corporate goals.
Effectively and efficiently allocate resources to all engagements such that the best outcome is achieved within the budget and required timeframes. Manage head count plan to ensure that there are sufficient staff available to deliver TAM services on demand. 
Work to ensure that all staff meet or exceed their billable and productive utilisation targets
Drive quality in delivery including but not limited to staff soft skills and presentation, document review and quality, services adoption and communication.
Drive the process that lead to the triggering of customer satisfaction surveys. Review CSAT results and plan appropriate course of action. Follow up on all detractor results.
Manage costs with consideration and management of the impact of travel, resource allocation and usage to achieve TAM team controllable and All-in margin target. 
Build PSO TAM services offering and pricing model, update to CSEs/Sales regularly. 
Build TAM team knowledge pool including key skills, best practice, tools, VMWare technology and share within team regularly. 
Knowledge and Skill Requirements:

Role Specific skills:
Capable to daily work with MS Excel, MS Word, MS Project, SharePoint
Demonstrates business and team leadership
Has previously managed high value portfolio for an international organisation  
Understanding of FCPA, SOX and other compliance/regulatory requirements.
Has personal pride in the quality of work delivered
Has created business plans, budgets and schedules
Is able to provide on a weekly report updates on services delivery revenue forecasts including their current status, likely close, renew or possible risks to successful renew
Is able to provide weekly financial updates on revenue and margin
Previous Experience:
8 years of experience in the IT industry with a minimum of 5 years in services delivery management or a similar delivery management role, including people and team management
Previously worked for an international IT services organisation
Education:
BS/BA degree or equivalent industry qualification & management experience
Personal Attributes and Competencies:
Is personable and well presented
Is able to communicate effectively with all levels of a VMware and customer organisation (e.g. Technology individual to CIO's) and vary the message and content based on audience
Is results focused by delivering no matter what the challenges
Can demonstrate perseverance against adversity
Demonstrates ownership and responsibility for what has been committed
Has excellent communications and interpersonal skills
Has a strong Business and financial acumen
Has the ability to collaborate with other peers and stakeholders effectively
Is able to manage their time effectively within the 90 day business cycle
Has the ability to travel (nationally & internationally) up to 25% when required.
Your saved jobs
You have not saved any jobs.
Recently viewed opportunities
You have not viewed any jobs.