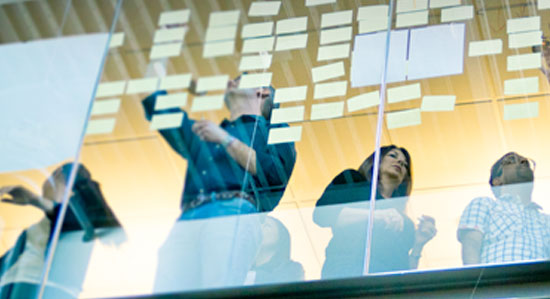 Push us. Amaze us. Inspire us.
Careers in General and Administrative
General and Administrative
Senior Admin Assistant
Job ID R1904153
Date posted 04/03/2019
Position: Senior Admin/Ops Assistant
Location: Shanghai
VMware China R&D Center has more than 700 employees and is one of the top global VMware R&D centers around the world.  Founded in Beijing in 2007 with a Shanghai office in 2011, it engages in the development of VMware's core products including the software-defined data center, hybrid cloud, and end user computing. Through disruptive innovation, local talent cultivation, and cooperation with local partners in cutting-edge technologies and solutions for the Asia-Pacific market, VMware China R&D Center makes the commitment to global and local talent in China, Innovation for China, Go-To-Market with Chinese partners to foster fast growth of the local market demands, and facilitates Chinese customer's journey to the cloud era. 
Responsibilities:  
Team lead for Shanghai administrators, provide guidance, assign work, and develop skills.
Manage multiple programs and projects end to end with little to no supervision/guidance including scheduling, logistics like budgeting, and alignment with the leadership team on goals, KPIs, and desired outcomes.
Engage, collaborate, and align with senior leadership both local and global.
Work closely with cross-functional teams like finance, IT, HR, real-estate, Legal, Procurement, etc.
Manage interaction with external vendors, partners, universities, and technical communities.
Be a part of the site's strategic growth and evolution in terms of employee satisfaction, facility enhancement, and various operational aspects for a site.
Present or host both internal and external events.
Manage executive visits to China.
Manage calendar, expenses, travel, etc for senior leaders.
Basic Qualifications:
5+ years of senior administrative experience in a multi-national corporate environment
Bachelor's degree or above
Fluent in English & Mandarin both spoken and written.
Strong experience managing calendars for senior leaders.
Experienced managing expense reports and purchase requisitions.
Experienced with travel arrangement, travel documentation, and like procedures.
High proficiency with Powerpoint, Excel, Word, and Outlook.
Ability to work on multiple projects/programs under high pressure.
Extreme attention to detail and absolute timeliness on execution and response time.
Ability to get things done efficiently and effectively.
Impeccable coordination skill.
Preferred Qualifications
Experience with project/program management and event support
Strong analytical ability.
Strong interpersonal skills and the ability to build relationships with all levels of staff and stakeholders.
Ability to react to changing circumstances.
Relevant Jobs
Sorry, there are currently no new opportunities near your current location. Try a new search.