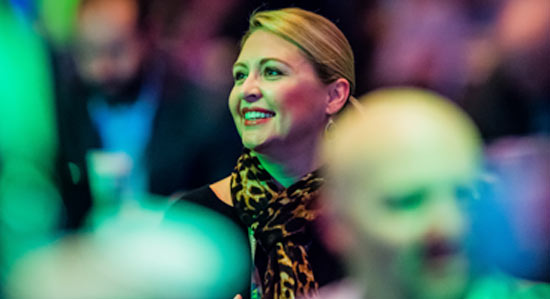 Push us. Amaze us. Inspire us.
Careers in Sales
Innovation is the essence of our brand. Our top-performing sales professionals help our customers—across all industries—revolutionize their businesses to thrive in the digital era by leveraging the power of software. We create exceptional end-user experiences and build customer trust.
Are you ready to work with some of the best and most innovative products on the market?
Partner Solutions Architect
Job ID R1902772-1
Date posted 03/26/2019
VMware is a global leader in cloud infrastructure and business mobility. Built on VMware's industry-leading virtualization technology, our solutions deliver a new model of IT that is fluid, instant and more secure. Customers can innovate faster by rapidly developing, automatically delivering and more safely consuming any application.
This position represents an opportunity to join our dynamic company and become an integral part of a talented team transforming the technology and partner landscape.
Job Description:
The Partner Solutions Architect (PSA) will scale customer success with partners through practice development and activation efforts. This PSA opportunity is specific to VMware's networking and security portfolio and will focus on winning the hearts and minds of partner CTOs, Practice Leaders, Solution Architects and Delivery resources to positively influence capacity, capability and deployment.
Key outcomes of this role are as follows:
Market differentiated solution offerings
Increased partner capability and capacity through net new certifications, accreditations and competencies
Successful partner deployments
Drive increased partner bookings 
The PSA role is required to have strong technical depth in Networking & Security in addition to general knowledge of Data Center and/or Cloud Management & Automation. The PSA role must have the ability to build actionable relationships with the partners' technical leaders. PSAs will engage with the partner and will be responsible for building and executing a practice development plan, accelerating accreditations and certifications, and drive deployments resulting in increased revenue for VMware. The PSA will be instrumental in a partners' successful services development and execution with their customers and will maintain a cadence for communication on the progress, execution and escalation of any issues to management and relevant stakeholders. The PSA will be a key resource in the Partner Engagement model with the Partner Business Manager, Product Sales Specialists and Partner Marketing Manager.
More specifically, the role requires an individual with:
7+ years of infrastructure/network architecture experience with significant depth around designing, implementing, and leading critical cross-functional integration projects
2+ years of network virtualization (NSX) architecture experience with significant depth around designing, implementing, and leading critical cross-functional integration projects involving NSX
VCP-NV and VCAP-NV are highly desirable
Extensive architectural skills dealing with advanced networking, physical and virtual
Recent experience with design, implementation & support of NSX and Cisco Networking
Experience in Security and Micro-segmentation design and implementation is highly desirable
Experience in Software Defined Networking and more specifically Container Networking is desirable
Experience with design, implementation & support of SD-WAN is desirable
Experienced and credible C-suite advisor with strong customer/partner relationship-building skills
Demonstrated experience in evangelizing new product / solution technologies at or before market introduction
Ability to guide customers/partners on organizational requirements to develop a datacenter or cloud practice to deliver professional services solutions
Demonstrated ability to provide impactful knowledge exchange through mentoring, workshops, partner engagements and official training forums
Demonstrated technical community leadership in capturing, developing, and sharing IP with the community at large as well as specific individuals to raise competencies
Consistent track record of selling solutions including consulting services
Ability to see & present "the big picture" through strong listening & question-based selling skills
You will be effective in working both independently and in a team setting
Ability to uncover business challenges & recommend solutions to solve those challenges
Experience leading a multi-discipline team project
Superb communication skills both written and oral, are required
Demonstrates high ethics and integrity – is respected
This position is eligible for the GrowSDDCsales referral campaign ​
Relevant Jobs
Sorry, there are currently no new opportunities near your current location. Try a new search.