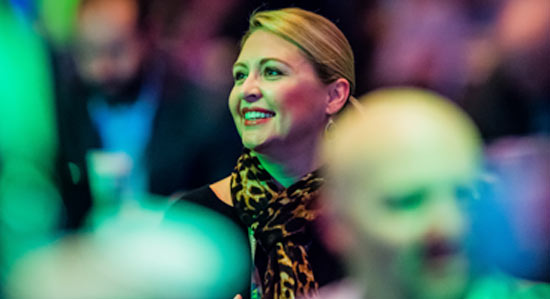 Push us. Amaze us. Inspire us.
Careers in Sales
Innovation is the essence of our brand. Our top-performing sales professionals help our customers—across all industries—revolutionize their businesses to thrive in the digital era by leveraging the power of software. We create exceptional end-user experiences and build customer trust.
Are you ready to work with some of the best and most innovative products on the market?
Director - Pursuit and Capture, WW Global Accounts ( West )
Job ID R1813157-2
Date posted 01/29/2019
VMware is the leader in virtualization and cloud infrastructure solutions that enable our more than 350,000 enterprise and SMB customers to thrive in the Cloud Era/ A pioneer in the use of virtualization and automation technologies, VMware simplifies IT complexity across the entire data center to the virtual workplace, empowering customers with solutions in the software-defined data center to hybrid cloud computing and the mobile workspace.
Our team of 20,000+ people working in 50+ locations worldwide is committed to building a community where great people want to work long term by living our values of passion, innovation, execution, collaboration, active learning and giving back. If you are ready to accelerate, innovate and lead, join us as we challenge constraints and problem solve for tomorrow today
Job Role and Responsibilities
VMware is seeking a senior leader to help lead its Worldwide Global Accounts pursuit and capture team. This role is a key role in helping to set the direction for crafting the content, processes, and capabilities to optimize the sales process with the world's largest customers. Responsibilities for this role fall into three areas: solution standardization, proposal and playbook definition with commercial terms, and market/sales metrics.
Solution Standardization - As VMware's Global Accounts team continues to expand its footprint in its accounts, an analysis of what works, and development of playbooks across all Geos is needed to instill consistent growth. You will be key to driving that through coordinating and collaborating with a variety of resources (Account Teams, Specialists, BUs, Solution Architects). The solution content includes both technical capabilities as well as directions around implementation, and sales collateral on positioning.
Proposals and Playbooks / Commercial Terms - Global account proposals require a higher level of attention and development given the custom content. The Pursuit and Capture Director should ensure that the content and approach match the needs of the customers, and includes the content identified in the COMPASS planning process. These proposals will demonstrate the work done in solution standardization, while growing it into the realm of commercial terms. The customer value proposition is essential to any winning proposal. In addition, as VMware shifts into innovative models like SaaS and user based licensing, the appropriate changes need to be made at the field level. You will help to guide these changes, working closely with the Field Commerce Executive for VMware Global Accounts.
Market Analysis and Metrics -Another key aspect of this function is to provide KPIs and data on what's working in the field. This business analysis function will be driven in conjunction with the Global Accounts Chief of Staff.\
Required Skills
10 – 15 years of strategy, planning, and customer engagement
Do you have Strong communication skills especially with remote teams working virtually
Have you worked directly with executive leadership team?
Excellent communication and organization skills
Can you hold people accountable for achieving their goals?
Do you lead by example, building a sense of energy, ownership, and personal dedication to the work?
Ability to balance a variety of tasks, lead and direct the work of others
Do you have a strong sense of self and can relate well to works; learns quickly and can adapt to changes in timeframes, people and situations with ease; remaining calm
Willingness to travel up to 80%, international travel required
Preferred Skills:
Our team looks for individuals who embody our values of humility, compassion, teamwork above isolationism, respectfulness, integrity, and good-natured fun.
Do you excel in leading strategic and value selling?
Consistent track record of achieving business objectives in an ambitious environment.
BA/BS degree or higher.
Relevant Jobs
Sorry, there are currently no new opportunities near your current location. Try a new search.