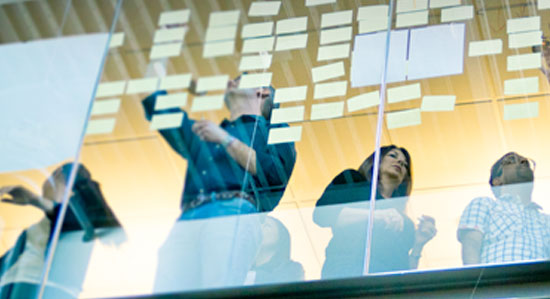 Push us. Amaze us. Inspire us.
Careers in Business Strategy and Operations
Business Strategy and Operations
Project Manager, Federal
Reston, Virginia
Apply Now
Job ID R1811623-1
Business Summary
VMware is the leader in virtualization and cloud infrastructure solutions that enable our more than 350,000 enterprise and SMB customers to thrive in the Cloud Era/ A pioneer in the use of virtualization and policy-driven automation technologies, VMware simplifies IT complexity across the entire data center to the virtual workplace, empowering customers with solutions in the software-defined data center to hybrid cloud computing and the mobile workspace.
Our team of 20,000+ people working in 50+ locations worldwide is committed building a community where phenomenal people want to work long term by living our values of passion, innovation, execution, collaboration, active learning and giving back. If you are ready to accelerate, innovate and lead, join us as we challenge constraints and take on problems for tomorrow today. Learn more at www.vmware.com/careers.
Job Role and Responsibilities
As the VMware Public Sector Project Manager, you will be responsible for leading high-value engagements to meet customer requirements and business metrics. We use standard Project management techniques and processes to lead project activities, schedules, resourcing, costs, and technical solutions to achieve customer and VMware outcomes.
You will support the Practice Director, Services Sales Executive, Solutions Architect and customer Account Team in the following areas: project management, delivery engagement quality, project reporting, revenue forecasting and recognition, billable utilization, interactions with VMware internal staffs (e.g. Business Units, Marketing, Technical Support, Contracts Management, Finance), project reporting, and customer success.
Collaborate with professional services delivery partners
Software engineering teams
We are the critical interface for customers and partners
Manage engagement per the internal and industry standard process
Prepare use cases/test scenarios for environmental validation.
Ensure project measurement and quality assurance metrics are developed, tracked and reported.
Work with clients and partners to troubleshoot and resolve installation challenges
Maintain a working knowledge of all VMware products applications as well as relevant 3rd party products.
Assist sales and business development initiatives, such as demos, presentations, tradeshows
Assist with VMware consulting staff technology training and enablement
Provide project oversight, leadership, and customer relationship management
Project Planning – high-level plan development, integration to portfolio governance process
Scope Management – initiation, scope planning, scope definition, scope verification, scope change control
Time Management – activity definition, sequencing, and duration estimating; schedule development and control
Risk Management – risk identification, quantification, response development, and response control
Quality Management – quality planning, assurance, and control
Communications Management – planning, information distribution, performance reporting, administrative closure
Customer Happiness – handling customer expectation and soliciting customer feedback
Contribute to development and maintenance of PMO standards, processes, and standard methodologies
Actively identify business opportunities and other activities that impact future business during engagements (either Services or Licenses) and inform sales or management team
Stays current on VMware services and solution offerings Desired Requirements
Required Skills
Considerable experience in customer-facing positions in a professional services firm, preferably with an IT software, management consulting, including experience in Department of Homeland Security or other Federal customer engagements
Validated medium or large scale project management experience
Confirmed experience of successfully leading projects
Technically aware to run technically complex projects.
Ability to work within a team and provide the leadership for the professional services engagement
Self-motivated and able to deliver high-quality deliverables.
Experience managing/leading projects involving the deployment of core VMware virtualization products is desirable (especially Airwatch)
Previous experience in a client facing consulting role delivering virtualization services will be advantageous
Use of formal project management tools (e.g., MS-Project, Visio, etc.)
Ability to run and shift priorities quickly and effectively when needed.
Strong oral and written communications skills
Strong analytical as well as interpersonal skills with an ability to handle challenging client demands
B.S./B.A./M.S. degree or equivalent training /experience
PMP/PRINCE certification (or equivalent) highly desirable
DoD Top Secret or DHS EOD Clearance
Up to 50% travel
Your saved jobs
You have not saved any jobs.
Recently viewed opportunities
You have not viewed any jobs.