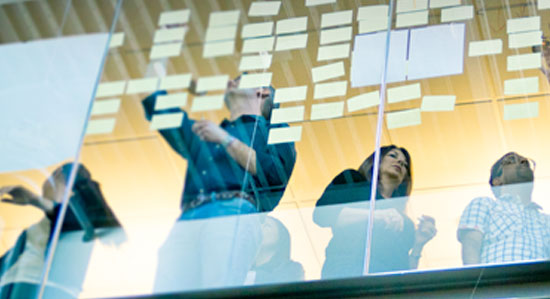 Push us. Amaze us. Inspire us.
Careers in Marketing
Are you a marketing whiz? Dare to communicate around the world as you put strategy into action through integrated marketing plans in digital, print, email, webinars, trade shows and more.
Vice President of Product Management- EDGE/IoT
Palo Alto, California
Apply Now
Job ID R1811567
Vice President of Product Management-EDGE/IoT
VMware, Inc. 
Palo Alto, CA
The Team and Scope of the Role
VMware Internet of Things (IoT) Center is a secure, enterprise-grade IoT device management and monitoring solution. Onboard, manage, monitor and secure IoT use cases from the edge to the cloud, bridge the gap between Information Technology (I) and Operational Technology (OT) organizations and simplify IoT device management.
Supporting Chief Information Officer and EVP/GM Edge, IoT of VMware. The new VP of Product Management will lead the product strategy for our Internet of Things (IoT) solutions. You will collaborate closely with existing various product teams on planning and execution, focus the product teams, establish a high level of team participation and interaction across product partners, serve as an inspiring mentor and coach, ensure quality is a high priority at every stage, and move IoT technologies into other VMware market in the desired timeframes. You'll engage, influence and collaborate with product, R&D, marketing, and field teams across 
VMware in this impactful role. 
Primary responsibilities of this role include:
Define, lead and drive product management of VMware's Internet of Things (IoT) and Edge computing.
Develop and own the product management roadmap for edge computing and Internet of Things (IoT), and to align to the overall company vision and strategy. 
Evangelize the visions and solution so all internal partners are aligned, have context and understand what we want to achieve and why. 
Drive disciplined, high performance and technical Product Management teams to measured success.
Maintain a high pace of product innovation based on customer feedback and market opportunity.
Required Qualifications
Minimum of 10- 15+ years product management leadership experience with a strong track record of successful product delivery of complex, enterprise-class software that resulted in material market impact.
Significant product management experience with innovating technologies in an IoT and/or Edge Computing development organization.
Product Management leader who could formulate a product strategy to market, the ability to engage with both large/small audiences settings, and be viewed externally as a strong communicator and influencer.
A highly driven leader that is known to deliver in a fast-growing product in an enterprise software customer environment.
Successful experience of setting the vision, building, leading and motivating global product management teams.
A teammate, who works effectively in a team-based organization, collaborates multi-functionally and builds support and alignment around goals and objectives.
Track record of retaining, developing, motivating, and mentoring highly effective teams.
Excellent communication skills and experience working collaboratively across various groups.
Prior experience working in advanced technology or technical innovation software organization.
Education
BS in Engineering or related degree.  Advanced degree strongly desired
Your saved jobs
You have not saved any jobs.
Recently viewed opportunities
You have not viewed any jobs.