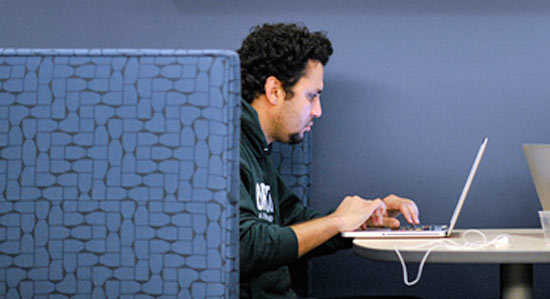 Push Us. Amaze Us. Inspire Us.
Careers in Engineering
We are intellectual mavericks, pioneers, game-changers, and doers of the extraordinary, on a mission to create cloud, mobility, security, and virtualization solutions that will reach millions of users around the world. At VMware, our people are empowered to succeed and are valued for their innovative contributions as we revolutionize the IT industry.
Are you ready to join us?
Staff Engineer Platform - vRNI Arkin
Apply Now
Job ID 81016BR
Date posted 02/17/2017
vRealize Network Insight (Arkin, acquired by VMware) is transforming security and network operations for the Software Defined Data Center (SDDC). It is removing the barriers to SDDC adoption by providing converged visibility, and contextual analytics across virtual and physical, an ability to implement next generation security models such as micro-segmentation, and by ensuring application uptime, while letting IT collaborate better. The platform helps IT organizations plan, operate, visualize, analyze, and troubleshoot their complex software-defined data center environments.

vRNI team is building a large scale distributed real time analytics platform for next generation datacenters with enterprise grade reliability. You will work with a very talented team of peers on distributed systems, REST API and enterprise workflow/security integrations that will leverage open source innovations. You will be involved in every aspect of the product development process, from early feature concept design, product development to testing and validation at customer sites.

We are looking for passionate people with startup mindset who want to change the status quo. If you want the energy of a startup with all the perks of a public company, you should consider this opportunity.

Roles & Responsibilities:
• Design across layers and distributed systems (distributed services & stores)
• Scale over multi-machine clusters
• Design SOA, REST API and their integrations into frontend and other services
• Apply expertise with Java/OOP and multi-thread/Futures programming in Linux/Unix environments
• Work across backend and frontend teams, infrastructure and domain teams
• Apply extensive TDD development and unit testing skills
• Collaborate with product managers, customers and other teams to create optimized platform, product skus

Requirements:

• Expert in architecture principles, design and implementation across distributed systems, stores
• Expert in scaling platforms over clusters
• Proficient in design and development of services oriented architecture, integrations
• Expert with Java/C++ or other OOP and multi-thread programming in Linux/Unix environments
• Passionate for TDD, unit testing
• Excellent, concise communication skills to articulate the decisions and thought process
• Collaborative and Self motivated
• Masters in Computer Science or equivalent industry experience in distributed systems space

Location:
Palo Alto. CA
81016BR
Your saved jobs
You have not saved any jobs.
Recently viewed opportunities
You have not viewed any jobs.