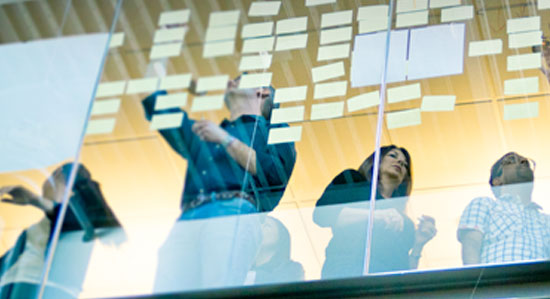 Push us. Amaze us. Inspire us.
Careers in Business Strategy and Operations
Business Strategy and Operations
Sr. Project Manager, Intellectual Property
Palo Alto, California
Apply Now
Job ID R1811065
Business Summary
Members of the legal team at VMware advise upon legal matters arising within a sophisticated and competitive business context. The work of the VMware legal team contributes to the success of the Company and the personal development of our legal team members. The legal team practices a collaborative, creative, results-oriented approach. The collegial and collaborative work environment leads to rewarding professional relationships for team members. Legal team members handle, prioritize and follow through on numerous projects simultaneously.  This provides excellent opportunities to learn the many aspects of the business and a great opportunity to work on a wide breadth of interesting and challenging matters with other highly motivated, top-performing professionals, at a fun, dynamic and fast-paced company - VMware, Inc.
Job Role and Responsibility
The Sr. Project Manager, IP, reports to Legal Program Manager, IP Administration in Palo Alto, CA.  This position supports the Global IP Team and VMware's Global Inventors. 
Design, build and run reports utilizing Foundation IP "FIP";
Develop and implement automated procedures, such as docket workflows;
Manage a wide variety of projects, related to Billing, FIP database, customizing workflows, developing manuals to support current processes;
Assist with management of cost tracking, accruals, vendor onboarding and PO management;
Assist with acquisition and divestiture workflows;
Manage patent annuities, budgets and credits;
Partner with Outside Counsel on developing communications regarding Billing, Prosecution and Application tracking; 
Manage inventor incentive program, including requesting and tracking inventor awards;
Assist with docketing, including docketing new applications filed and closing out completed actions;
Run and monitor reports related to data integrity, such as verifying/managing global patent expiration dates, and assisting with global docket deadline management;
Assist with docketing invention disclosures;
Research and remain apprised of USPTO and FIP rule changes and advise Legal Program Manager of potential procedural impact.
Required Skills
Bachelors Degree or University Degree or equivalent. 
A minimum of 10 years of working experience as an IP Paralegal , preferably in large corporate IP departments, or law firm.
Knowledge of all areas of patent support, demonstrated by a history of supporting patent attorneys and agents with docketing, preparing and filing patent applications and supporting prosecution documents. 
Proficiency in US, PCT, EPO and other country law as it relates to prosecution and deadlines.
Proven track record developing automated systems and reports; demonstrate exceptional knowledge of patent docket databases and patent information.
Candidate must demonstrate ability to work with limited assistance on projects from development to implementation.
Expected to be a great teammate, be able to seamlessly multi-task in relation to managing multiple daily and longer-term deadlines, take initiative to develop projects as well as volunteer to manage projects from inception to completion.
Attention to detail and accuracy are critical requirements for this position.
Preferred Skills
Associate degree in Paralegal studies or Paralegal Certificate.
Advanced experience managing a docket and generating reports in FoundationIP "FIP".  Ability to develop and run bulk updates utilizing Web Services feature with FIP.
Advanced experience with Microsoft Excel.
Your saved jobs
You have not saved any jobs.
Recently viewed opportunities
You have not viewed any jobs.