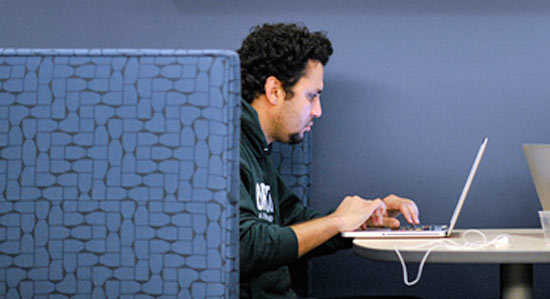 Push Us. Amaze Us. Inspire Us.
Careers in Engineering
We are intellectual mavericks, pioneers, game-changers, and doers of the extraordinary, on a mission to create cloud, mobility, security, and virtualization solutions that will reach millions of users around the world. At VMware, our people are empowered to succeed and are valued for their innovative contributions as we revolutionize the IT industry.
Are you ready to join us?
Sr. Director Engineering, Workspace ONE Hub
Palo Alto, California
Apply Now
Job ID R1812564
The world is in the midst of a generational transformation. Enterprises across the globe are turning to software to change the way business is being done. Today, in this device and application driven world, companies are laser-focused on empowering teams by tailoring their businesses to their employees' digital behaviors. This is where we step in.
In VMware End User Computing (EUC), we build solutions that customize, simplify, and automate the employees' digital experience at work to help them achieve more. Our Workspace ONE platform provides every employee with the agility of being connected to the business from any device, on any Cloud, at any time. 
While VMware is a big company, our billion+ business division feels like a start-up and is fast paced, iterative, exciting and fun. At the core of our business is our end-users; and everything we do is motivated around them and their experience. Our Desktop Virtualization and Mobile Device Management (MDM) solutions are state-of-the-art and will push you to your creative limits. We're a dedicated team that is fanatic about user experience, product quality, simplicity of design, and what our users need / want. 
You are bringing a track record of a proven engineering leadership with the aim of aligning people / process / technologies and increasing product quality. You are someone who thrives on technical leadership, management and mentoring, enterprise architecture, and application design. 
Our EUC division is known to be pioneers in our field and set industry standards. In this role, you will not only be leading change to culture and technology and championing the adoption of modern architecture practices within our team, but also at an industry level. As part of our Workspace ONE divisions, you will be a major actor in shaping the future of the End-User Computing world. At VMware, you will be a trusted advisor who will work in close collaboration with EUC's leadership, Product Management, Engineering, and Operations to influence the direction and successful adoption of our End-User Computing products.
Responsibilities
* Lead the design and implementation of Workspace ONE Intelligence Hub across iOS, Android, Windows, and Mac
* Drive architecture and API consistency across disparate backend systems
* Hands on engineering leadership with involvement in source code
* Contribute to the company's strategic deliverables by identifying opportunities for product, people, and process improvement.
* Innovate and build reference architecture white papers.
* Breathe, live, mentor and champion architecture principles and encourage architecture innovation.
Required Skills
* 12+ years of experience in designing and implementing large scale on-premises systems and/or cloud services
* Ability to function in a matrix organization and drive priorities across organizational boundaries
* Strong diplomacy skills
* Work with leads and across product areas to identify, prioritize, and resolve moderately complex and medium-impact issues related to the inter-dependencies
* Excellent problem-solving skills, with a proven ability to identify issues, solve them quickly and well, and know when to rely on internal resources to assist.
* Ability to lead a team, mentor engineers, be a champion for creative technical trends, cultivate a well-rounded technical mentality in the team. Acknowledged for driving decisions collaboratively, resolving conflicts and ensuring follow through.
* Bachelor's degree in Computer Science or Information Technology or a related discipline. All applicants with applicable experience will be considered.
This position is eligible for the JoinEUC referral campaign
Your saved jobs
You have not saved any jobs.
Recently viewed opportunities
You have not viewed any jobs.