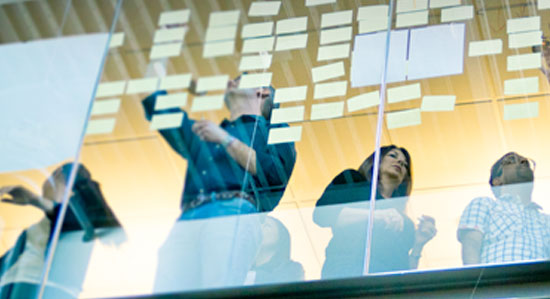 Push us. Amaze us. Inspire us.
Careers in Marketing
Are you a marketing whiz? Dare to communicate around the world as you put strategy into action through integrated marketing plans in digital, print, email, webinars, trade shows and more.
Senior Manager, Global Partner References and Advocacy
Palo Alto, California
Apply Now
Job ID R1811319
Senior Manager, Global Partner References & Advocacy
R1811319 Senior Manager, Partner References & Advocacy
Job Description
As part of the Global Relationship and Scale Marketing organization, the goal of the Global Reference Marketing Program is to add the voice of our customers and partners to our corporate marketing activities by developing and nurturing customer and partner advocates.
The Global Customer Reference Senior Marketing Manager will be instrumental in helping VMware expand and scale the Global Customer and Partner Reference Marketing Program by developing a multi-dimensional portfolio of partner advocates and stories that accelerate the sales cycle, increase market awareness and help articulate the journey toward digital transformation. S/he must cultivate strong relationships with Partner Sales and VMware partners to identify, procure and nurture partner advocates.
This person must have a proven track record working cross functionally with multiple stakeholders, managing within a matrix team environment, establishing relationships with C/VP/Director level partners, and delivering an exceptional experience including account-based marketing plans. Success in this role hinges on understanding the business GTM priorities, executive profiling, sales process, partner perceptions and considerations.
Skills:
Exceptional interpersonal skills
Enterprise and executive client-service mentality
Initiative, a sense of urgency, ability to multi task, and a motivated attitude
Ability to prioritize projects in a dynamic environment
Team player who can work effectively and efficiently with others
Responsibilities Include:
Work closely with internal stakeholders to identify potential partner advocates in order to optimize the lead-to-partner advocacy conversion rate.
Secure partner advocates and develop plans for engaging partners based on their ability to validate VMware business value, establish confidence in VMware and act as thought leaders. Marketing activities include speaking engagements, case studies and videos to name a few.
Create and manage a plan of record with specified targets.
Identify opportunities to acknowledge and reward partner advocates by providing them with speaking opportunities, executive meetings, and thought leadership platforms in a programmatic fashion.
Develop comprehensive marketing plan to amplify success stories across various communication channels.
Required Qualifications:
5-10 years of reference manager/customer and/or partner advocacy experience
8+ years of sales, inside sales, customer support or marketing experience
Excellent communication, critical thinking and interpersonal skills
Strong work ethic and enthusiastic about new challenges
Able to work with cross functional teams in a global organization
Proficient in Excel, Powerpoint and CRM software
Preferred Qualifications:
7-10 years experience in high tech or software is preferred
2+ years of social media/community experience is a plus
Understanding of cloud computing technology and software sales is a plus
Your saved jobs
You have not saved any jobs.
Recently viewed opportunities
You have not viewed any jobs.