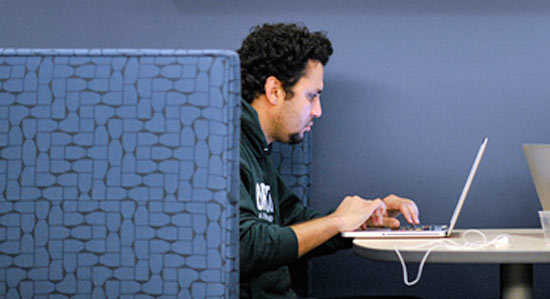 Push Us. Amaze Us. Inspire Us.
Careers in Engineering
We are intellectual mavericks, pioneers, game-changers, and doers of the extraordinary, on a mission to create cloud, mobility, security, and virtualization solutions that will reach millions of users around the world. At VMware, our people are empowered to succeed and are valued for their innovative contributions as we revolutionize the IT industry.
Are you ready to join us?
Senior Manager of Engineering
Palo Alto, California
Apply Now
Job ID R1812570
VMware NSX is revolutionizing networking and security for next generation data centers. VMware is the pioneer of the Software Defined Data Center and is investing in the development of next generation security technologies that take advantage of the virtualization layer for improved security of both desktops and servers.
We are looking for a seasoned engineering leader for Infrastructure Software team. You will help create infrastructure that enables us to build scalable and robust network applications powering large private and public clouds.
Job Duties:
You will manage, mentor, build a team of high-performing engineers through end-to-end technical ownership of certain subsystems, feature sets, from design, development, to maintenance, and customer deployment support.
You will build distributed, resilient, scalable and highly available infrastructure software.
You will communicate status, risks to product completion dates, and offer mitigation strategies to ensure on-time delivery of all committed projects to a large number of multi-functional teams across the business unit and company.
You will assign areas of ownership, ensure engineers have clear priorities and adequate resources.
You will provide vision, leadership, career development and mentoring to team members.
Recruit, inspire and develop engineers on the team
You are:
A self-starter with the ability to work across all functions of the company.
Real passion for quality, urgency and a dedicated commitment to succeed and win.
Very well organized, attentive to design details and possessing a high level of integrity
Work across boundaries; engage others, inspire individuals and teams to achieve company wide success.
You have:
An undergraduate, master's degree and/or PhD
10+ years of experience building software solutions for distributed and scalable systems using Java, Python and/or C++
4+ years of experience in leading teams that were responsible for developing software for distributed and highly scalable systems.
Experience in developing database and compute clustering technologies.
Experience in developing high availability and fault tolerant networking infrastructure.
Knowledge and experience of the Scrum process and agile development methodology.
Experience in functional testing, benchmark testing, performance analysis and tuning with experience developing software benchmarks.
Experience with open source messaging and database technologies like RabbitMQ, Kafka, MongoDB is a plus.
We are an equal opportunity employer and value diversity at our company. We do not discriminate on the basis of race, religion, color, national origin, gender, sexual orientation, age, marital status, veteran status, or disability status.
Your saved jobs
You have not saved any jobs.
Recently viewed opportunities
You have not viewed any jobs.