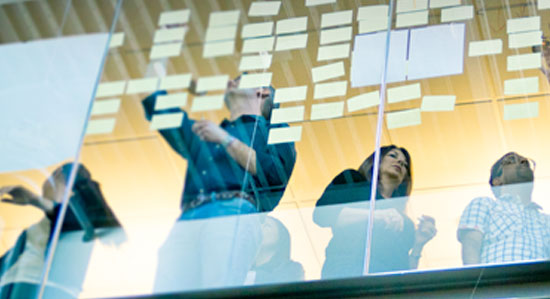 Push us. Amaze us. Inspire us.
Human Resources Director, Mergers and Acquisitions
Job ID R1810842
Date posted 10/25/2018
VMware (NYSE: VMW) is the global leader in virtualization and cloud infrastructure, two areas that consistently rank as top priorities among CIOs. VMware delivers award-winning, customer-proven solutions that accelerate IT by reducing complexity and enabling more flexible, agile service delivery. Our solutions help organizations of all sizes, lower costs, increase business agility and ensure freedom of choice. We are searching for people who are ready to accelerate, innovate and lead to join our company of more than 24,000 employees in 40+ locations worldwide working to develop creative solutions that deliver the future of IT through cloud computing. Having the audacity to challenge constraints and problem-solve for tomorrow starts today, and it starts with you. Learn more at www.VMware.com/careers.
Role Overview
At VMware, the HR M&A team partners with Corporate Development and Business Unit leaders as we evaluate and then pursue acquisitions, joint ventures, and divestitures. From that point forward, we provide leadership on all people decisions related to the deal. Through effective deal management, we build workforce plans that will enable the deal strategy and ensure an outstanding employee experience
Role & Responsibilities
Manage global mergers, acquisitions, joint ventures, and divestitures.  Lead cross functional, global HR teams, and to ensure an outstanding employee experience through effective planning and delivery. 
Manage all employment/employee aspects of Pre-LOI Corp Dev strategy sessions on Deal Terms (Retention and HC modeling), including special terms analysis and planning
Partner with Exec Sponsor on people planning
Participate in technical diligence (Talent Assessment) and GTM diligence (Talent Assessment)
Lead HR Diligence meetings w/ target
Oversee Benefit diligence meetings with benefits lead
Review current employment contracts analysis readout from outside counsel
Manage employee mapping and sign off with compensation lead
Run operational discovery and due diligence processes to determine and mitigate deal risks
Review and provide input to legal deal documents
Lead global operational activities that achieve organization alignment and successful onboarding of employees into VMware
Effectively manage the engagement with key governance bodies, workstreams and cross-functional teams, including: the integration management office, legal, corporate development, and functional teams, the HR Acquisitions team and the broader HR community
Responsible for HR integration activities from early discovery and negotiations through employee integration
Design the HR integration strategy and plan for small, medium and large scale, global and/or local acquisitions
Deliver organization design, workforce planning, retention strategy design, job mapping and program/policy/process alignment
Plan the HR strategy and process for legal entity set-ups
Deliver presentations to employees in person and virtually
Develop project plans, and provide effective project management
Establish M&A and legal entity practices and gain stakeholder buy-in for processes improvements
Track, monitor, report, participate in the entire cycle of M&A projects
Support the control and administration activities performed by the HR Sr. Director of M&A
Coordinate all project-level measurement and reporting
Maintain program-wide approaches to plans and procedures
Create reports, presentations, analyze data, complete templates, respond to requests for information
Be the point of contact for project communications
Partner cross functionally – corporate development, legal, IMO, tax, finance, facilities, IT, sales, engineering
Complete post-program reviews, provide feedback and required needs for future projects
Stakeholder management
Minimum Qualifications
15+ years of experience in Human Resources with progressive experience in HR roles
5+ years of M&A experience
5+ Years experience in Project Management
Must be extremely well-organized with attention to detail
Ability to think in terms of broader business implications, including tactical, strategic, and enterprise dependencies, with an awareness of the up/downstream requirements of HR
Demonstrated track record of tackling complex business problems and creating viable solutions
Must operate well in small and large group environments
Capability to facilitate effectively
Ability to work in project details, and turn that into a high-level overview for a broad/executive audience 
Breadth across the corporate enterprise with the ability to connect the dots between functions and processes
Experience with organization design and workforce planning
A variety of experience in executive negotiations and executive coaching
Strong business acumen with the ability to link business strategy to organization design principles and integration approaches
Understand the impact of business decisions on the motivation, morale and retention of employees
High customer service orientation that constantly seeks creative solutions to produce a positive result for VMWare and the acquired company employees
Experience in change management and in handling a variety of issues in a climate of change
Executive influence and negotiation skills with the ability to quickly bring to closure decisions with multiple stakeholders with strong and varying views
Ability to be available at off hours during heavy deal execution times and travel at short notice as there may be unpredictable travel requirements at times, dictated by the location of the deals; Travel is up to 25% but could increase depending on deal activities
HR HRBP experience a plus
Your saved jobs
You have not saved any jobs.
Recently viewed opportunities
You have not viewed any jobs.