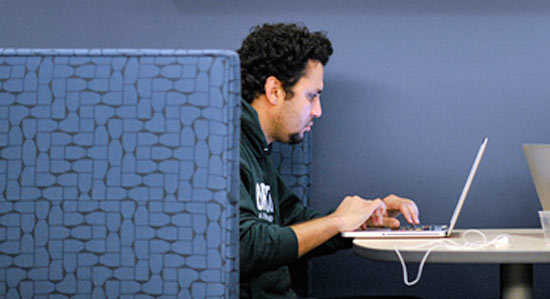 Push Us. Amaze Us. Inspire Us.
Careers in Engineering
We are intellectual mavericks, pioneers, game-changers, and doers of the extraordinary, on a mission to create cloud, mobility, security, and virtualization solutions that will reach millions of users around the world. At VMware, our people are empowered to succeed and are valued for their innovative contributions as we revolutionize the IT industry.
Are you ready to join us?
VMware Cloud and Productivity Engineering – Senior Data Scientist – Cloud Optimization
Job ID R1810923
Date posted 11/07/2018
Our Company
Join the leader in cloud software as we drive the next wave of cloud innovation. VMware (NYSE: VMW) is the global leader in virtualization and cloud infrastructure, two areas that consistently rank as top priorities amongst CIOs. We are consistently recognized as one of the best places to work in the industry, our campus spans a 100+ acre site in the heart of Silicon Valley – Palo Alto, CA.
Business Summary
At VMware Cloud and Productivity Engineering (CPE), we enable our engineering colleagues to deliver world-class software products and services. We provide a center-of-excellence that spans across our public and private cloud services. We do this by crafting, constructing and operating "core building-block" services, building community and curating libraries of knowledge and best-practices.
Job Description
Productivity is at the center of our name and optimization is at the center of driving productivity.
As Senior Data Scientist – Cloud Optimization, you will use data to provide key insights to drive our productivity efforts. Primarily focused on optimizing our resources, the position also lends itself to mining data in other areas of our world, such as developer productivity.
You will create data pipelines, build and train models to answer questions such as:
What infrastructure is being wasted?

What infrastructure has been abandoned?

What is the cost of waste and abandonment?

How can we increase utilization and decrease cost across all of our infrastructure?

How can we detect usage patterns and proactively optimize infrastructure for such behavior?

What inferences can we make for our R&D colleagues with regards to developer priorities and behavior, for example:

Prioritizing

bug fixes

Building decision support models for common developer workflows (bug fix, code review, code merge, etc.)
You will use many data sources that are available throughout the company. You will have the unique opportunity to be "Customer zero" for platforms such as CloudHealth and Wavefront and be in a position to give direct feedback to the respective engineering teams. You will have the opportunity to present your work to Engineering leaders, write or contribute to research papers and participate in industry thought leadership. You will be encouraged to submit ideas for patent and have the support of our patent team.
Key Skills
Masters in Science or Engineering
Demonstrable experience in the areas of:
Analytics
Machine Learning
Databases
Coding (esp. Python)
Excellent communicator
Comfortable presenting in front of large and influential audiences
Relevant Jobs
Sorry, there are currently no new opportunities near your current location. Try a new search.