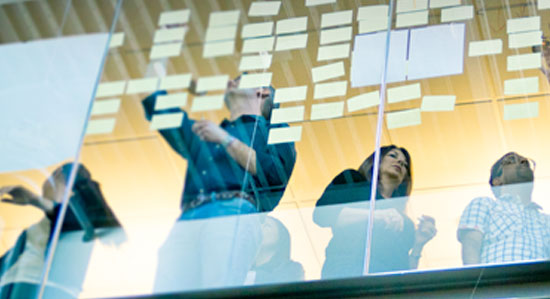 Push us. Amaze us. Inspire us.
Careers in Marketing
Are you a marketing whiz? Dare to communicate around the world as you put strategy into action through integrated marketing plans in digital, print, email, webinars, trade shows and more.
SaaS Product Manager - Developer Advocacy
Palo Alto, California
Apply Now
Apply Now with Linkedin Profile
Apply As An Employee Referral
Job ID 80366BR Developer Advocates wear many hats to win the hearts and minds of other engineers. In this role, you'll cultivate and build relationships with partners, service providers and other strategic customers, leveraging relationships for the best opportunities to raise awareness for our SaaS platform. Developer Advocates are expected to work closely with Product Management, engineering, and our partner marketing team to drive adoption of our platform. You will assist in developing developer tools for quick on boarding onto the platform. You'll present to technical audiences at strategic events both in person and online. You will have the opportunity to enable a broader community of technologists and engineers. You could be a guest speaker at a developer event one day and blogging the next day. Developer Advocates should have a diverse set of skills, with the right balance of business and technical chops.

VMware is looking for a rockstar developer advocate for VMware's Common SaaS Platform as a part of the Cloud Provider Software Business Unit. This platform powers VMware services like VMware Cloud on AWS, VMware Cross Cloud Services and such.

This role will actively engage with Engineering, Product Marketing, presales, customers, and partners. We are looking for candidates who have a strong background in enterprise management, billing, support and consumption for SaaS.

Responsibilities Include:

* Evangelize internally and externally the benefits of the platform

* Produce materials for engineers to use for quick on boarding

* Produce requirements and design docs to better improve the developer experience

* Collect and articulate to the product and engineering teams feedback you hear

* Drive regular external meetings with customers, partners and service providers

* Speak at industry events and conferences

Experience:

* Major in Computer Science or equivalent degree or experience

* 3-6 years in software development and leading software teams, will consider experience with pre-sales, post-sales or product marketing for software development

* Vast knowledge of developer tools and processes

* Experience presenting to large technical audiences

* Passion for engaging with developer communities, blogs and forums

* Excellent Public Speaking Skills and example of speaking at various industry events or meet ups
Your saved jobs
You have not saved any jobs.
Recently viewed opportunities
You have not viewed any jobs.