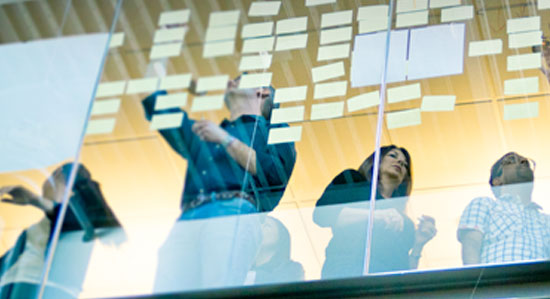 Push us. Amaze us. Inspire us.
Careers in Business Strategy and Operations
Business Strategy and Operations
Partner Incentive and Investment Director
Palo Alto, California
Apply Now
Job ID R1812524
Partner Incentive and Investment Director
The Global Partner Incentive and Investment Director will be responsible for driving the creation, execution, and management of the Big Bets, Commercial and Cloud Programs for Channel Partners in the Americas, EMEA and Asia Pacific regions. This individual will be responsible for working with segment and regional sales, route to market leaders & marketing owners to develop & implement the program strategy, planning, and infrastructure that incentivizes our fully enabled Channel Partners. This role will closely work with key stakeholders in both Sales, Route to Market, Operations and IT to ensure a successful platform is in place to support calculations and the program design to drive company goals. The Big Bets, Commercial and Cloud Programs utilizes operational infrastructure while working closely with our Route to Market Team to plan and design rebate incentives. Fiscal responsibility for program utilization and forecasting is a requirement.

The Partner Incentive and Investment Director is a well-rounded individual who has excellent communication, organizational, strategical, financial/analytical and interpersonal skills. The role requires a proven track record in messaging/positioning, program strategy and management, vendor management, forecasting, and broad execution capabilities. A requirement is to motivate, leverage, and manage internal stakeholders on a project basis in order to accomplish the investment strategy.

Responsibilities:
Lead cross-functional teams to define the programs VMware needs to implement. 
Develop program models and operational support to drive VMware's channel goals.
Assist in developing the financial model(s) that identify the impact of the programs to VMware business globally.
Identify the infrastructure to support the business requirements as necessary with new program goals.
Develop the launch plan and timeline necessary to implement globally.
Develop the metrics and track those metrics back to the business requirements of the program. 
Create customer, channel partner, and internal, program documents to clearly identify the benefits, terms and conditions, rules of engagement, and marketing collateral that supports programs globally.
Manage the sales, business unit, Go-To Market, and marketing team feedback on the program once launched and effectively implement a roadmap of change that maps to the VMware business requirements.
Drive the requirements of the systems necessary to support the program and the enhancements to the infrastructure that is built to support the channel partner programs.
Drive internal processes and methodologies to evaluate and model the potential impact of new channel partner incentive and customer discounting scenarios and inclusion of new products.
Consult with global marketing managers, finance, executives, and sales, to help identify, design, and implement the business processes necessary to implement a successful set of channel partner incentive for VMware globally.
Other duties as assigned.

Requirements:
BA/BS degree preferred. MBA is a plus
5+ years of experience in Partner Programs, Channel Sales/Marketing management, Sales Operations, or Finance
Knowledge and familiarity with a control environment such as Sarbanes-Oxley
Ability to self-start and self-direct work in a fast-paced environment
Previous experience in managing cross functional teams and requirements
Demonstrated success in project management and process analysis
Intermediate skill level in data analysis and use of Excel
Excellent organization skills, including ability to manage multiple tasks and projects, and an ability to prioritize and meet deadlines
Ability to relate effectively to a wide range of stakeholders
Exceptional attention to detail
Excellent written and verbal communication skills
Ability to travel 15% of the time
Your saved jobs
You have not saved any jobs.
Recently viewed opportunities
You have not viewed any jobs.