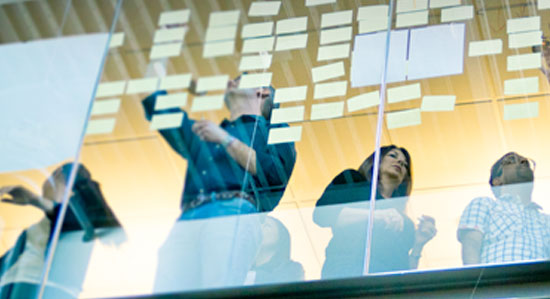 Push us. Amaze us. Inspire us.
Careers in General and Administrative
General and Administrative
Executive Assistant
Palo Alto, California
Apply Now
Job ID R1900191
Business Summary
VMware is the leader in virtualization and cloud infrastructure solutions that enable our more than 350,000 enterprise and SMB customers to thrive in the Cloud Era. A pioneer in the use of virtualization and automation technologies, VMware simplifies IT complexity across the entire data center to the virtual workplace, empowering customers with solutions in the software-defined data center to hybrid cloud computing and the mobile workspace.
Our team of 23,000+ people working in 50+ locations worldwide is committed to building a community where great people want to work long term by living our values of passion, innovation, execution, teamwork, active learning and giving back. If you are ready to accelerate, innovate and lead, join us as we challenge constraints and problem solve for tomorrow today.
Come Work with the VMware Litigation, Employment, Cybersecurity & Regulatory Compliance Team

VMware's Legal Department is a global team of dedicated legal, compliance, and government relations professionals who share a passion and enthusiasm to both understand and successfully navigate every aspect of VMware's fast-growing business.
Under the Legal Department, the Litigation, Employment, Cybersecurity & Regulatory Compliance Team is seeking an Executive Assistant to support this global, high-caliber organization. Reporting directly to the Team's Vice President, the Executive Assistant will be a trusted key member of the Team, in addition to the broader Legal Department.
About the Litigation, Employment, Cybersecurity & Regulatory Compliance Team
The VMware Litigation, Employment, Cybersecurity & Regulatory Compliance Team is a high-caliber, global team that focuses on identifying and managing risks and threats, providing practical legal guidance to our clients, and defending the Company against claims anywhere across the globe.  Our team practices a collaborative, creative, results-oriented approach to providing legal advice.  If you are looking to join an energetic team where you can be a team builder and a standout colleague, then you have found the place.  
Job Description
As Executive Assistant, you will report to the Vice President – Litigation, Employment, Cybersecurity & Regulatory Compliance and help support the team members for this dynamic Team to provide high-quality advanced administrative and executive support.  In this role, you will be a key and trusted member of the staff and instrumental to the efficient and organized management of the Team.
You are expected to work independently within established guidelines and interact with Team members in a fast-paced environment, while remaining flexible, proactive, resourceful, and efficient, with a high level of professionalism and confidentiality.  Expert level written and verbal communication skills, strong decision-making ability and attention to detail are important.  You will be expected to perform in a professional manner and one consistent with VMware's core values.  You will manage and be responsible for a wide range of tasks, including but not limited to, the following:  
Core Responsibilities
Provide general administrative support with ability to manage multiple projects simultaneously

Provide outstanding calendar and email management, expense and travel support

Trusted liaison both internally and externally, maintaining confidentiality and professionalism at all times
Ensure VP is prepared for pre- and post-meetings and events, such as assistance in preparation of presentation materials, briefing documents, and meeting follow-up
Ready to anticipate needs of the VP and Team and proactively drive initiatives forward with execution on individual assignments in collaboration
Skillfully communicate and represent VP and Team with employees, partners, outside counsel, vendors, and visitors
Assist with the coordination of domestic and international pre- and post-travel related activities (i.e., prepare and confirm itineraries, expense reports, travel clearance forms,

etc.)

Develop strong partnership with C-level executive staff to obtain and communicate information on executive domestic and international travel dates

Assist in coordinating and organizing meetings between C-level executives, staff, and Team members
Assist with managing and tracking Team budgets, outside counsel budgets, accruals, and administrative set up of new matters
Partner frequently and effectively with internal business functions, at all levels of management, including HR, Real Estate & Workplace, and Finance

Coordination and planning for meetings, conference calls and special events, including arrangement of logistics, meeting space, communications and catering

Support Team on day-to-day office activities, such as delivering and sending out mail or FedEx, organizing information, scheduling meetings and logistics, etc.
Maintain office managerial duties, including ordering office supplies, food and beverage, and coordinating with property management
Support staff on ad hoc projects used for both internal and external purposes

Create, edit and proofread business communications and documents utilizing MS Word, Excel and PowerPoint 

Initiate purchase orders, reconcile invoices, and complete/track expense reports
Get to know the Team in depth and be available and approachable to everyone
Provide support to other Legal Department teams as the need arises
Candidate Requirements

The Executive Assistant will have at least ten years of relevant experience and will possess skill related to:
Minimum 10 years of high-level administration work experience, including minimum of 5 years at senior level supporting VP-level executives in a corporate required, with experience in a legal corporate or law firm setting preferred
Excellent verbal and written communication skills
Ability to practice consistent discretion, diplomacy, and excellent judgment
Possess a high degree of integrity and ethics when managing or handling confidential and sensitive information
Extensive experience in preparing international and domestic travel itineraries, expense reports, briefing and meeting materials, and general logistics
Demonstrated exceptional polished and professional demeanor under pressure
Positive, personable, strong interpersonal skills, and an upbeat, "can do" attitude
Ability to manage multiple projects simultaneously with meticulous attention to detail
Extremely organized, detail-oriented, and proactive with successful time management skills to perform multiple tasks and handle changing priorities successfully in a fast-paced environment with little direct supervision
Ability to work and communicate with audiences of all types, at all levels, internally or externally

Strong sense of urgency and efficiency in completing work

An understanding of the Company's priorities is necessary as you will be expected to execute tasks with minimal direction
Ability to work effectively as part of an executive assistant team in the Legal Department and when necessary to work independently with minimal supervision

Advanced proficiency in MS Office Suite: Outlook, Word, Excel, PowerPoint

Proficiency in SAP Concur, Coupa, Workday, and CounselLink
Bachelor's degree preferred.

Location
Palo Alto, CA, US 

Is this a remote or multiple location position
No 
Your saved jobs
You have not saved any jobs.
Recently viewed opportunities
You have not viewed any jobs.