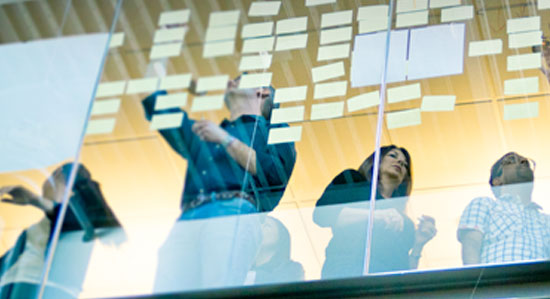 Push us. Amaze us. Inspire us.
Careers in Marketing
Are you a marketing whiz? Dare to communicate around the world as you put strategy into action through integrated marketing plans in digital, print, email, webinars, trade shows and more.
Director, Product Management, VMware Cloud on AWS Outposts
Palo Alto, California
Apply Now
Job ID R1900212
Director, Product Management, VMware Cloud on AWS Outposts
VMware software & services powers the world's most complex digital infrastructure. The company's compute, cloud, mobility, networking and security offerings provide a dynamic and efficient digital foundation to over 500,000 customers globally, aided by an ecosystem of 75,000 partners. As a team, our employees grow with forward momentum. We are an engine of opportunity fueled by the transformative products and solutions we bring to market, the passion and trust we inspire in our customers, and our collaborative dedication to imagine, define and deliver the future of IT through cloud computing. We are a passionate, innovative and driven group of leaders inspired by the opportunity to actively learn and contribute something back to the broader community.
We are looking for a Product Management leader to be part of the VMware Cloud on AWS team. The VMware Cloud on AWS Product Management team leads the vision, business priorities, and product roadmap for VMware's flagship enterprise hybrid cloud offering delivered as-a-service. We work closely with Customers, Partners, Engineering, SRE, Customer Success, Sales, and Marketing teams – to create meaningful value for our users and help them achieve their digital transformation goals.
As a Director of Product Management, VMware Cloud on AWS Outposts- you'll be the product lead for this new offering. This offering was recently announced at AWS re:Invent 2018 by Andy Jassy and Pat Gelsinger as part of the VMware and AWS partnership expansion. More details can be found here: https://www.linkedin.com/pulse/vmc-outposts-cloud-managed-sddcs-your-datacenter-narayan-bharadwaj/
In this role, you will define the vision, product strategy product roadmap for this new service. Strategically this role will touch aspects of cloud, data center, and edge markets. This role requires a deep understanding of infrastructure areas (compute, storage, networking) as well as software as-a-service delivery experience. This role also requires working cross functionally with Engineering, Marketing, Sales, SRE, Customer Success and many other functions within VMware and AWS. We like to move fast and look for willingness to do what it takes to help grow the business while maintaining customer trust and make those tough tradeoffs to keep up in a high intensity environment. You will join a team that is changing the face of the infrastructure industry as we know it.
Key Responsibilities
·Ability to define a vision, set of core values, and metrics for a brand new service offering
·Deep understanding of customer data centers, infrastructure, cloud and edge
·Background in rapid SaaS delivery and working with agile teams, Customer Success, and SRE closely
·Ability to set hard priorities to ensure VMWare meets the needs of our customers while ensuring that our service operates with a high level of trust
·Ensures that engineering teams and architects are aligned around these sets of priorities
·Excellent communication (written and verbal) skills to drive alignment across company, and with customers and partners
Your saved jobs
You have not saved any jobs.
Recently viewed opportunities
You have not viewed any jobs.