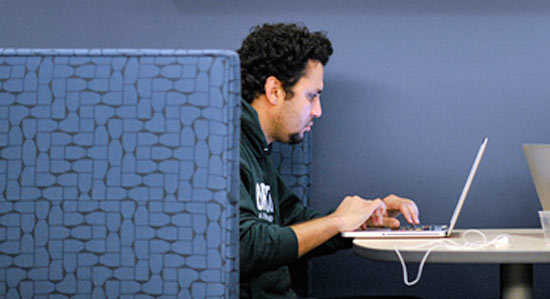 Push Us. Amaze Us. Inspire Us.
Careers in Engineering
We are intellectual mavericks, pioneers, game-changers, and doers of the extraordinary, on a mission to create cloud, mobility, security, and virtualization solutions that will reach millions of users around the world. At VMware, our people are empowered to succeed and are valued for their innovative contributions as we revolutionize the IT industry.
Are you ready to join us?
Director, Product Design
Palo Alto, California
Apply Now
Job ID R185558
Director of Product Design
Design at VMware
We're a dedicated team that moves fast, upholds design quality, values consistency, and simplicity, and focuses on customers and their needs. We work together and value "we" over "me". We believe in inclusion both within our team and in the way we build products and make that clear in the way we hire, design, and execute. We value growth and encourage, not just respect, our differences. We're the organization to "get it done" together. We're not afraid to make new mistakes, learn from them, and grow together as a team and an organization.
We love what we do and build products that are used by hundreds of thousands of productive individuals and organizations around the world.
Director of Product Design
The VMware Design team is looking for an experienced design leader to lead a team of talented and driven product designers across VMware's infrastructure management and provisioning products, including vSphere.
A director of design focuses on defining the strategy for design across multiple product lines and owns the quality of delivery as they work side by side with the engineering and product management leadership to define the vision and roadmap of VMware products.
They're also responsible for the structure, the process, and the underlying vision of design in their team allowing their team to execute on VMware's design vision of building delightful, efficient, and effective products for our customers.
As a director of product design, you will also be an integral part of the design leadership team across VMware, defining out strategy as we move enterprise design and user experience forward.
You have:
The passion and ability to articulate your vision, work with the product design, management, and development teams to drive execution, and can maintain a high level of design quality.
Care about every pixel we're shipping and always strive for excellence.
Push the boundaries of design beyond the "functional" to building products that people love to use every single day.
Embrace accountability. Move fast, make new mistakes, learn from them, and grow.
Excellent written and verbal communication skills.
Managed large design teams working on multiple product lines before.
Built the foundational pieces of process and structure for a design team.
Experience in agile methodologies, lean UX, and helping teams deliver great design work faster.
Examples you can share on how you mentored and helped product designers grow within an organization.
A great portfolio that can help us get an insight of into your work and the work you've led to completion.

Great if you also have:
Experience in prototyping and motion design.
Coding skills especially with modern frameworks like Angular, React, and VUE.
Spoken at conferences or led workshops on design or product.
This position is eligible for the GrowDesign referral campaign.
Your saved jobs
You have not saved any jobs.
Recently viewed opportunities
You have not viewed any jobs.