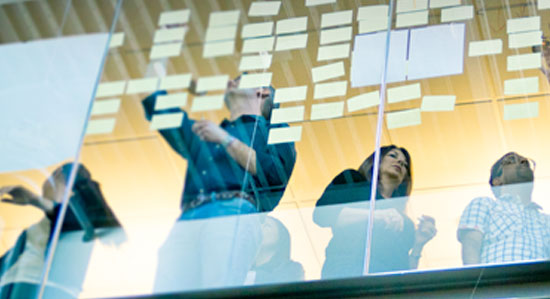 Push us. Amaze us. Inspire us.
Careers in Marketing
Are you a marketing whiz? Dare to communicate around the world as you put strategy into action through integrated marketing plans in digital, print, email, webinars, trade shows and more.
Director of Product Management, Telco NFV
Palo Alto, California
Apply Now
Job ID R1812563
We are looking for a seasoned Product Management Leader to join our NFV PM team
You will be working closely with development leads, software architects, and other PM members to define, prioritize, plan, and drive the execution of the vision of our NFV product portfolio. You must possess business acumen as well as engineering wherewithal in order to be strategize, drive and bring the product to market. You will also be working extensively with customers as well as internal cross functional units with Product Marketing, Sales, Corporate Marketing and Alliance Partners to successfully prioritize features and develop the products that our customers need. 
Responsibilities:
Product vision and strategy for VMware's NFV platform and solutions
Create product features/requirements, roadmaps, drive use cases, user personas, and release plans.
Identify a variety of customer needs across the product stack, drive feature prioritization and work closely with internal organizations to deliver successful products
Understand customer needs and requirements and detail them in PRDs.
Support planning, execution and go-to-market activities by closely working with the Product Marketing team
Contribute to VMware NFV product strategy, roadmap, technical vision, and customer requirements.
Be a thought leader in the area of NFV and SDN across VMware.
Requirements:
10+ years product management experience in a related field
Extensive knowledge with NFV/SDN is a must. Domain expertise on VMware technology, NFV Infrastructure, MANO and Orchestration, Container, Edge Computing is highly preferred.
Deep experience with product life-cycle all the way from strategy, product definition, planning and execution, and pricing & packaging, etc
Familiar with both datacenter architecture as well as Network Service Provider architecture
Exposure to various services (security, uCPE, SD WAN, etc.) a plus
Excellent interpersonal, written and presentation skills with the ability to successfully communicate ideas and recommendations to all levels within an organization.
Demonstrated experience creating product specifications, performing competitive analysis, and/or market research
Excellent organizational skills to juggle many tasks without losing sight of what is most important
Bachelor's degree, B. S. in Computer Engineering or Computer Science or equivalent field required. MS or MBA preferred
VMware, is an EPIC2 community and was recently listed as #42 on Fortune's 100 Best Companies to Work For. We enjoy helping our people grow professionally as well as in our community. Our passionate and enthusiastic employees exemplify our shared values and continue to drive our company to new heights and influence within the business landscape and beyond.
Your saved jobs
You have not saved any jobs.
Recently viewed opportunities
You have not viewed any jobs.