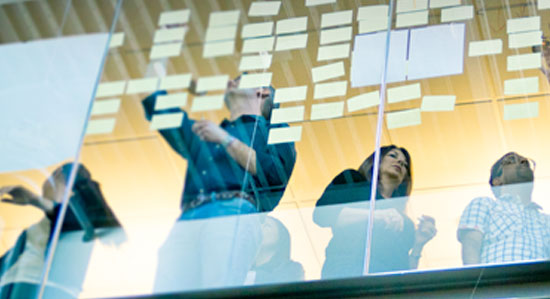 Push us. Amaze us. Inspire us.
Careers in Legal
Become a trusted advisor, who gives innovative and strategic legal advice to VMware's global operations. Our integrity-driven legal team upholds the highest standards of business and professional conduct while helping us achieve our goals.
Director, Global Compliance Risk Processes
Job ID R1902454
Date posted 02/26/2019
Job Description—Director, Global Ethics & Compliance Risk Processes
Business Summary
Are you a fearless legal innovator? Do you believe in the power of ethics? Join VMware's Legal team, where we lead with strategic solutions and inspire an ethical culture to drive VMware's success. With over 20,000 people working in more than 50 locations worldwide, our Ethics & Compliance team must be agile, creative and nimble. We are committed to building a community where great people want to work, develop and grow. If you are ready to accelerate, innovate, learn and lead, join our team as we take on big challenges with thoughtful solutions.
Job Role and Responsibility
We are seeking an enthusiastic compliance professional with significant experiences in process design/redesign and project management.  In this role you will stay on top of the latest regulatory and enforcement developments in the US and abroad concerning anti-bribery/anti-corruption and, most importantly, apply them to improving and enhancing VMware's overall compliance postures.  To that end, you will work extensively with leaders of business units and advise and support as needed in all phases of compliance related initiatives.  You will play a critical role as the subject matter expert advisor in translating relevant legal/regulatory concepts into business policies, processes and procedures to facilitate VMware's business growth while mitigating the risk exposures, the FCPA risk exposures in particular, around the world, taking into consideration of the company's business practices including sales cycles, marketing styles, third-party management practices, procure to pay processes, and other ancillary activities.
Required Skills and Experiences
Integrity, passion and capacity for growth are among the essential quality and characteristics we are looking for in the success candidate, who will also have spent 7-10 years (or more) in the field of compliance (or an adjacent and closely related field such as audit, internal controls or finance).  Other attributes we are looking for in the successful candidate include the following (not exclusive but illustrative only):
Is a highly-motivated team player who is comfortable working in a dynamic, fast-changing culturally diverse environment;
Demonstrate excellent judgment, professional maturity, flexibility, confidence and a positive "can do" attitude;
Is a self-starter comfortable with handling tasks and projects independently as appropriate;
Brings 7 or more years of relevant work experience with successful and increasing responsibilities in designing, planning, leading and executing compliance projects of significant size—e.g., cross-departmental, multi-region, or company-wide;
Has strong project management skills and a proven track record of sticking to deadlines.
Communicates effectively—both in writing and oral presentation;
Holds a Bachelor's degree from an accredited university; and
Strong competencies in Microsoft Office suites include Word, Excel, Power Point.
Preferred Skills
JD or JD equivalent from an accredited program preferred, or MBA in an adjacent area of studies
Significant exposures to or working in environment outside the US
Competency in any other language in addition to English
H1B sponsorship is not available for this position
Relevant Jobs
Sorry, there are currently no new opportunities near your current location. Try a new search.