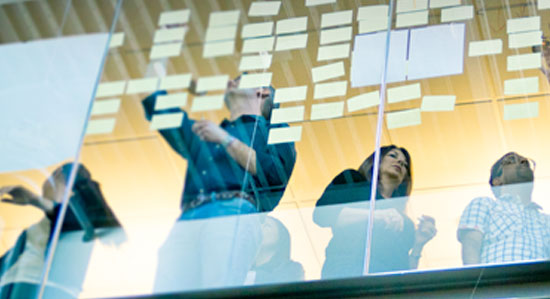 Push us. Amaze us. Inspire us.
Citizen Philanthropy Program Manager, VMware Foundation
Palo Alto, California
Apply Now
Job ID R1813076
Position Summary:
The VMware Foundation is seeking a Citizen Philanthropy Program Manager to inspire and engage VMware people in programs that strengthen our global communities inside and outside of VMware. The Program Manager will report to the VMware Foundation Senior Global Giving Manager. The position is located in Palo Alto, California.
A successful candidate will have a strong grounding in the intricacies of global grantmaking in order to maximize the impact of VMware Foundation global programs, navigating nuance across the public and private sectors. S/he must be able to see the trees and the forest, as well as identify the interconnections that keep the ecosystem thriving.
Primary Responsibilities
Global Employee Engagement Through Ongoing VMware Foundation Programs
Manages relationship with VMware Foundation portal vendor (single online portal that facilitates Service Learning, Matching Gifts, Milestone Awards, and Citizen Philanthropy Investments).
Oversees daily operations of programs and customer service.
Works with vendor to prioritize and project manage process and portal enhancements.
Time-Bound Global Employee Engagement Initiatives
Project manages global Foundation initiatives throughout the year (such as Pi Day on 3.14 and year-end giving).
Monitors and drives complex timelines and deliverables.
Collaborates with multiple stakeholders to launch and propel programs, including alignment with internal and external communications.
Connects messaging with Citizen Philanthropy and VMware culture and values.
Vendor and Budget Management
Manages vendor relationships in alignment with VMware Foundation budget priorities.
Tracks VMware Foundation budget with strategic guidance from Foundation team.
Coordinates and tracks VMware Foundation vendor PR, PO, and A/P processes.
Manages VMware Foundation collateral design, inventory, and distribution.
Successful candidates will thrive if s/he:
Has knowledge of and experience with the nonprofit sector, especially international vetting and grantmaking requirements and best practices.
Is energized by problem-solving and complex challenges.
Loves a good brainstorm and is invigorated by bringing those ideas to fruition.
Embraces fast-paced environments and change without losing sight of goals and deliverables.
Employs an empathetic and customer-centric approach.
Position Requirements
7-10 years of experience in related fields
Strong understanding of how complex systems interact
Strong critical thinking, communication, and interpersonal skills
Ability to see the underlying cause and impact of challenges and problem-solve solutions
Impeccable reputation for integrity and good judgment
Ability to work across cultures and with diverse communities, including across global time zones
Eye for detail without getting lost in the weeds
Comfort navigating and learning technical tools and applications effectively and efficiently
Creative, positive, and team-oriented
Your saved jobs
You have not saved any jobs.
Recently viewed opportunities
You have not viewed any jobs.