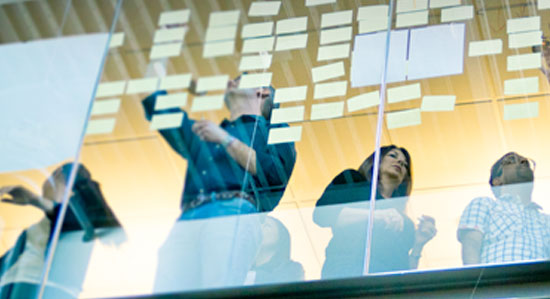 Push us. Amaze us. Inspire us.
Careers in Business Strategy and Operations
Business Strategy and Operations
Blockchain Program Manager
Palo Alto, California
Apply Now
Job ID R1901831
About the team:
VMware has recently announced the Beta of VMware Blockchain, our Enterprise-grade blockchain service that is based on the Project Concord open source platform. We are now building out a complete business and engineering team to fuel the sustained growth of this new offering.
VMware is an equal opportunity employer and we value diversity. We do not discriminate on the basis of race, religion, color, national origin, gender, sexual orientation, age, marital status, veteran status, or disability status.
About the role:
You will collaborate with the blockchain team to build schedule, breakthroughs and execution cadence.
Use existing tools with Release Management to report status of completion of features and remove obstacles and communicate clearly statuses as they relate to release and program cadence.
Partner with engineering on top initiatives and projects – as related to patches, releases, interoperability and execution.
Ability to learn technologies, understand business opportunities and get into the details to own and drive program objectives.
Identify processes to improve, and able to change-manage and introduce solutions to improve engineering execution.
Run reports, show status and follow up on execution based on reports.
Drive major initiatives within engineering, working with Test, Development, Product Management and Release central teams.
Build and maintain a detailed project timeline that will include all project tasks and encompass all sites in the project
Work with core engineering teams on product readiness to include open source reporting, coordinate with security audits, and coordination on globalization efforts.
Work with our launch readiness team to track and drive readiness for launch. This includes interfacing with support services, marketing, events, finance, PR, AR, and other business functions.
Required Skills:
5+ years of experience in running complex projects for a technology, software or consumer electronics company
Bachelor's' degree in engineering disciplines or industry experience (Computer Science, Software is preferred)
Strong communication (written and oral), analytical, organizational, social and conflict management skills
Experience in running a complex project with a growing team across multiple sites.
Familiarity with Confluence, MS Project, Excel, Word, PowerPoint, Rally.
Program management certification highly desirable
Preferred Skills:
Release experience is highly desirable
Working across geographies, time zones and companies is required.
Detailed-oriented, strong communicator, terrific listener.
Change-management understanding, data driven analysis, tools/reporting rollout is a plus.
Work independently while understanding the necessity for communicating and coordinating work efforts with other employees and organizations
Builds sustainable systems and tools to provide objective data and status.
Able to rely on predictive tools to foresee project closures
Strong presentation and organizational skills.
Your saved jobs
You have not saved any jobs.
Recently viewed opportunities
You have not viewed any jobs.