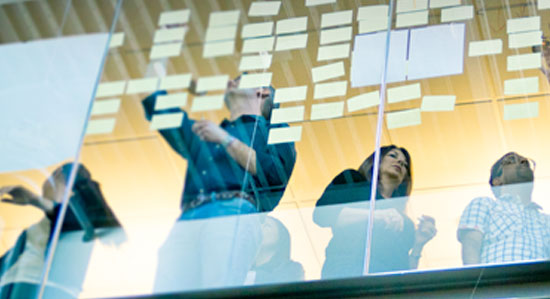 Push us. Amaze us. Inspire us.
Careers in Marketing
Are you a marketing whiz? Dare to communicate around the world as you put strategy into action through integrated marketing plans in digital, print, email, webinars, trade shows and more.
App Platforms Architect - Software Engineer with SRE background
Palo Alto, California
Apply Now
Job ID R1901392
Business Summary:
VMware is the leader in virtualization and cloud infrastructure solutions that enable our more than 350,000 enterprise and SMB customers to thrive in the Cloud Era/ A pioneer in the use of virtualization and policy-driven automation technologies, VMware simplifies IT complexity across the entire data center to the virtual workplace, empowering customers with solutions in the software-defined data center to hybrid cloud computing and the mobile workspace.
Our team of 20,000+ people working in 50+ locations worldwide is committed to building a community where great people want to work long term by living our values of passion, innovation, execution, teamwork, active learning and giving back. If you are ready to accelerate, innovate and lead, join us as we challenge constraints and problem solve for tomorrow today. Learn more at www.vmware.com/careers
Overview
You can make a difference to the VMware CTO group:
If you are an Application Platforms Performance Architect and are focused on understating scalability and performance of common application platforms, for both traditional and cloud native systems.
By collaborating with performance engineering team on building IP for cloud applications and associated data architectures.
You have recent exposure to common cloud migration projects involving relational databases, in memory data grids, Hadoop clusters and cloud native platforms across multiple industries, such as banking, healthcare, and Telco.
You have exposure to Site Reliability Engineering (SRE) practices, have been involved in performance testing of applications, on Java, Python, and/or Go.
If you have experience in training key field engineers to scale her/his knowledge across the field, and be apt at producing high quality documentation.
Responsibilities
Work with Chief Technologist of Application Platforms and Performance Engineering to test various application platform types, and use this to drive various patterns for IP on Application Enabled Infrastructure design

Good understanding of Servicemesh, microservices patterns and challenges, ability to write purpose built control functions on top of Istio or other mesh products.

Interact with various ISV vendors on products being tested and help build joint reference test design
Work with customers to answer common application virtualization questions, on Java application, microservices, RDBMS, and other common enterprise applications
Develop migration and product strategies for VMware to gain market share as the industry moves towards hybridization of multi-cloud and multi-platform data architecture.
Leverage VMware's existing and future product sets to transform these environments which consist of numerous data platforms and their tools sets into software defined virtual architectures
Build Kubernetes and cloud native design patterns
Engage in Java tuning activities with engineering, third party vendors and customers
Use intuitive expertise and experience in the data platforms space to breakdown technology hype-cycles and determine when and where VMware should engage, where product or partner investments should be made, to maintain our leadership or gain entry to individual segments
Build data platforms enabled infrastructure IP, blueprints that drive IaaS construction for commonly known data platform use cases
Build application enabled infrastructure IP, application blueprints that drive IaaS construction
Provide in depth use case examples in areas of IaaS, CaaS, and PaaS
In this role you will provide expertise feedback on products such as Openshift, Mesos, Docker Swarm, and Terraform
You will provide guidance on SRE and DevOps use cases, specifically, expertise in areas distributed system monitoring, distributed tracing, Servicemesh, and observability with exposure to products such as Grafana, Prometheus, Zipkin and VMware Wavefront
You will provide guidance on Kubernetes advancement and articulate detailed behavior of internals of scheduler, provide engineering with specific use cases that will help our customers build robust application platforms
Customer interactions on design workshops and short stint proof of architecture engagements
Interaction with engineering and product management to channel feedback and improve overall product solutions
The position requires 30% travel depending on priority and need based.
Required Skills
Work on advanced development of specialized application platform runtimes leveraging Istio, Envoy, and various Servicemesh patterns
12

+ year experience with enterprise Java application platforms, both from a development perspective and SRE point of view.
Extensive software development experience with Java
Understand data platforms migration pain points and triggers which precipitate a company's journey to the cloud based on business and technical needs, next generation operational and analytics applications, data center cost containment, business agility, IT modernization, data-driven high-reaching marketing, and advanced analytics.
Knows about current trends in software architecture, e.g. Microservices, container technology, scalable architectures and back-end systems
Proven understanding of distributed systems architectures, challenges and design implications.
Strong knowledge of systems and architecture, with an understanding of operational and reliability, scalability, and TCO trade-offs.
Experience in systems administration and heterogeneous environments, e.g. OSes especially Linux and Windows 5+ year experience as SRE
Ability to influence advanced customer architects, technical staff and executive staff using appropriate domain language to detail out each solution
You should have Bachelor's degree in Computer Science or equivalent industry experience.
Your saved jobs
You have not saved any jobs.
Recently viewed opportunities
You have not viewed any jobs.