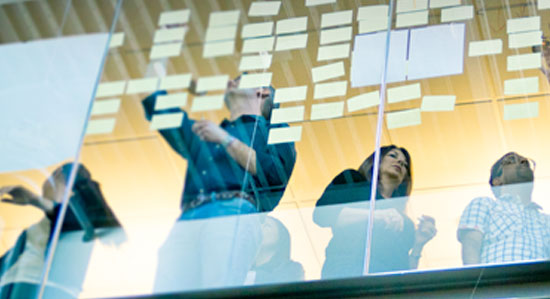 Push us. Amaze us. Inspire us.
Careers in Finance
Join our team of motivated professionals in a collaborative, fast-paced environment. You'll take your critical thinking skills to the next level as you use analytical tools, build connections, and contribute to the growth of our company.
Analyst, Technology Internal Audit
Job ID R1905000
Date posted 04/09/2019
Role:
Support, execute and deliver IT risk reviews, security assessments, infrastructure health checks and other audits (compliance & operational)
Assess effectiveness of controls and communicate observation and recommendations to internal business partners
Maintain technical expertise, stay informed of news related to IT security as relevant to VMware and apply this knowledge and leading practices in your assignments (e.g., risk assessments, cloud computing, data analytical tools and review procedures)
Responsibilities:
Under the guidance and supervision of engagement leads, participate in planning and audit scope development, as well as execute assignments as a critical team member on technology-related assessments
Review and assess the effectiveness of the client's internal control and come up with recommendations that improve the effectiveness, efficiency of control or process
Assess audit findings / gaps including control weaknesses with an appropriate degree of professional skepticism, seeking to fully understand risk exposure to VMware
Areas of IT risk focus may include information security, cloud computing, IT operations and infrastructure, and SaaS transformation.
Skills and Competencies:
Relevant technical auditing skills including experience with reviewing and assessing IT vulnerabilities and risks
Ability to communicate technical issues to non-technical audiences succinctly and ability to clearly articulate to IT and Business stakeholders alike
Openness to receiving and providing constructive feedback and focused on continuous improvement through incorporating feedback provided into measurable action
Ability to collaborate within teams, build and sustain relationships with business partners and team members
Knowledge of current/emerging technology including SaaS, cloud computing, and virtualization
Agile and participative teammate within a dynamic team environment
Experience & Education:
Bachelors plus 2+ years of technical audit experience in one of more of the following domains: Information security, IT infrastructure, business applications and enterprise risk assessment.
Professional certifications or other information security certifications (e.g., CISA, CRISC, CIA, CISSP) are desirable.
Working knowledge / hands-on experience with controls in SAP ERP
Work experience in a Cloud Computing or SaaS service organization is highly desirable.
H1B sponsorship is not available for this position
Relevant Jobs
Sorry, there are currently no new opportunities near your current location. Try a new search.