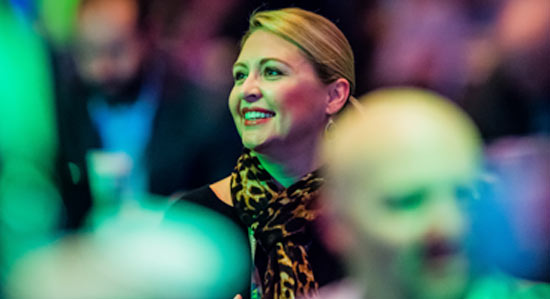 Push us. Amaze us. Inspire us.
Careers in Sales
Innovation is the essence of our brand. Our top-performing sales professionals help our customers—across all industries—revolutionize their businesses to thrive in the digital era by leveraging the power of software. We create exceptional end-user experiences and build customer trust.
Are you ready to work with some of the best and most innovative products on the market?
VSAN Systems Engineer
Mumbai, India
Apply Now
Job ID R1900347
Virtual SAN (vSAN) is a key component of VMware's Software Defined Data Center strategy. SDS enables customers to achieve the agility, flexibility, and cost savings required for modern datacenters.

The vSAN SE sales specialist is responsible for driving vSAN standalone and vSAN on HCI (Hyper-Converged Infrastructure) sales.

You need to be a technical domain expert in storage, who can plan & execute sales campaigns through our channel. Given the technical nature of our SDS software (stand alone or part of HCI), you will have to be a technical expert, comfortable working with Solutions Engineers, Systems Administrators, Storage Engineers, as well as channel sales representatives.

You will need to enable our sales team to sell our SDS software (standalone or part of HCI).

You will accelerate the sales cycle, overcome obstacles, answer technical objections, and be the technical expert in the room. You will need to whiteboard, demo, present technical material, qualify, and be able to engage senior IT personnel in discussing storage and virtualization technologies. You must have experience with storage, virtualization, and enterprise IT. Simultaneously, you must be sales savvy: plan & execute sales campaigns, drive bookings, and manage a quota.
The Technical Sales Specialist will work closely with Dell Enterprise field sales teams, Dell storage specialists, as well as VMware sales.
Responsibilities:
·         Develop a business plan to drive sales through our channel partners in a given territory
·         Be responsible for achieving sales targets through our partners, on a quarterly basis
·         Plan and execute sales campaigns through the field teams
·         Train & enable our field teams to sell VMware SDS software
·         Help our sellers respond to functional and technical elements of RFIs/RFPs
·         Design, articulate, white board, and present technical information to technical individuals
·         Work closely with sales representatives & systems engineers on developing opportunities and closing deals
·         Must communicate well, both oral and written communication
·         Be an effective presenter & teacher, who can pitch & demonstrate VMware SDS software to channel personnel as well as end customers
·         Participate in the development, presentation, and sales of our SDS value proposition

Experience Required:
·         10+ years experience selling storage hardware and software with at least 5+ years in field sales
·         Ideal candidate must be self-motivated with a proven track record in software sales
·         Must have expertise in SAN systems, storage arrays, VMware technologies, and technical storage industry knowledge. HCI knowledge is a plus
·         Strong presentation skills, sales skills, and be a polished communicator who can train others.
·         Must have experience working with technology channel partners, Dell, distributors as well as end users.
·         Must be able to devise a business plan, organize channel sales campaigns, marketing campaigns and sales initiatives, all focused on the end goal of driving quarterly sales targets
·         Must have an understanding of different storage technologies and vendors, and be able to position amongst them
·         Must be comfortable working in a large, matrixed sales organizations
Education/Experience:
·         BA/BS degree or higher
Your saved jobs
You have not saved any jobs.
Recently viewed opportunities
You have not viewed any jobs.