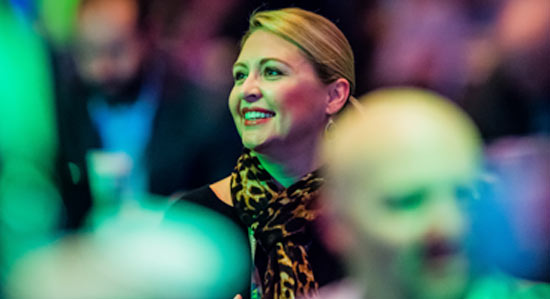 Push us. Amaze us. Inspire us.
Careers in Sales
Innovation is the essence of our brand. Our top-performing sales professionals help our customers—across all industries—revolutionize their businesses to thrive in the digital era by leveraging the power of software. We create exceptional end-user experiences and build customer trust.
Are you ready to work with some of the best and most innovative products on the market?
Service Sales Architect
Apply Now
Job ID R1904418
Date posted 04/16/2019
The Solution Architect works with our strategic account base to create a transformation strategy that's in strong alignment to their business goals and is actionable, fundable, and measurable. You will develop SDDC solutions linking technology, data and applications to current and future business needs, using recognized IT architectural practices. You will be responsible for advising clients on issues related to the solution design and deployment including complexity trade-offs and technical and business process impact based on in-depth experience and knowledge of the Industry and VMware's products. You will hold expertise in Change Management and Transformation of the full complement of People, Process and Technology is critical to crafting a series of transformation work streams and work packages aligned to the customer's long term strategy. As a Services Solution Architect, you will work with selected customers to develop a complete SDDC &NSX strategy, inclusive of business alignment (the WHY), future state definition and measurements (the WHAT) and transformation execution (the HOW) and prepare project proposals which include the business requirements, technical requirements and appropriate solution stating the delivery times and schedules for the design, development and testing of the solution components.
Responsibilities:
- Maintain current and in-depth knowledge of the VMware SDDC products and also maintain proficiency in VMware service offerings, value propositions, and representative case studies
- Drive the discovery process to understand customer business and technical objectives and product requirements
- Effectively communicate solutions architecture to the customer, third parties and the project teams
- Ensure that propositions are technically sound, deliverable, competitive and representative of market leadership in the application of technology to addressing business issues
- Ensure that propositions cover the full end to end SDDC transformation inclusive of VMware technology, ecosystem solutions and the complementary people and process changes
- Ensures effective client engagement and stakeholder management during assignment
- Build and maintain engagements on accounts agreed with management within the assigned territory
- Define, develop and implement actions according to account plans on accounts with account teams
- Drive business development to support presales activities
- Develop new business opportunities on focused accounts
- Adhere to VMware sales process and methodologies on all opportunity pursuits
- Participate in account relationship and issue management activities
- Assist with the development and presentation of key information at VMware sponsored customer and partner events
- Support the enablement of VMware channel partners
Performance objectives for the role:
- The success of the Solution Architect will be measured by the revenue performance within the assigned territory.
Required Skills & Experience:
- Extensive business development experience in a pre-sales environment
- Strong technical solutions architect, including time supporting sales and managing technical staff and implementations
- In-depth experience and knowledge of data center virtualization and VMware's products
- Solid experience in major projects including architecture and design of complex environments
- Strong presentation, executive client management and business development skills
- Ideally possess experience in an industry vertical (Telco, Financial Services, Healthcare, etc.)
- Fluent in Russian & English
- Ability to travel as required
Relevant Jobs
Sorry, there are currently no new opportunities near your current location. Try a new search.