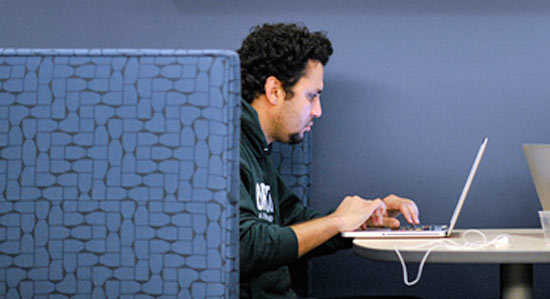 Push Us. Amaze Us. Inspire Us.
Careers in Engineering
We are intellectual mavericks, pioneers, game-changers, and doers of the extraordinary, on a mission to create cloud, mobility, security, and virtualization solutions that will reach millions of users around the world. At VMware, our people are empowered to succeed and are valued for their innovative contributions as we revolutionize the IT industry.
Are you ready to join us?
Senior AR/VR UI Developer
Job ID R1812575-2
Date posted 12/07/2018
Senior AR/VR UI Developer 
The Xplorer group at VMware is looking for an experienced AR/VR UI developer to join our growing xLabs engineering team, to work on innovative new projects. This is a fantastic opportunity to engage in a positive and creative work environment, and to be a part of a team focused on impactful customer outcomes.
The Xplorer group is located within the VMware's Office of the CTO and is responsible for driving off road-map innovation within VMware through innovation programs like xLabs. As a member of the xLabs engineering team, you will be working on the creation of exciting new platform based on immersive technologies such AR, VR and MR.
We are looking for a seasoned AR/VR UI developer who is passionate about creating amazing mobile, web and VR/AR experiences. As a Senior Developer, you will be responsible for building interactive UI for various AR/VR target platforms. Your primary responsibilities will be to design, implement, and debug a comprehensive UI framework for AR and VR working closely with UX/UI designers.
Responsibilities/Key Technical Skills 
Architect and implement systems, input mechanisms, and responsive UI elements for mixed reality environments. 

Work closely with UX designers to implement their specifications. 

Work within the Unity engine and expand the capabilities as required. 

Troubleshoot and resolve software defects and other technical issues. 

Act as a subject matter expert within the company and developer community. 

Contribute to the production of VR/AR experiences viewable on mobile devices and AR/VR headsets 

End-to-end development of new features from concept to deployment in a CI environment 

Ability to create rapid prototypes of systems in Unity, including asset integration into Unity. 

Experience with software development processes including source control, bug tracking, and design documentation. 

Writing clean, well-documented, testable code 

Deep experience of Unity, C# and 3D application development 

Working knowledge of HMD (ie Oculus, HTC Vive, Hololens) 

Working experience with C++ 

Working experience with common UI design tools (Photoshop etc) 

Knowledge of mobile development & deployment (IOS, Android, Web) 

Demonstrated ability working collaboratively in cross-functional teams 

7+ years UI development experience 
Key Interpersonal Skills 
Independence, self-motivation and leadership 

Passion to learn and solve problems 

Willingness to experiment and document the learning's 

Ability to operate in fast paced, deadline driven, collaborative and iterative programming environment 
Preferred Experience 
Experience with Hololens, HTC Vive, Oculus, Google Cardboard and other leading AR/VR platforms.
AR: Object recognition, acquisition, tracking, rendering
AR: integrating with existing AR platforms like Vuforia, Wikitude, Metaio
Knowledge of WenGL, WebVR, HTML5 and Javascript
Knowledge of virtualization, AWS is a plus.
Some experience in Physics, optics, computer vision, robotics, sensor fusion, or machine learning.
Educational Qualifications 
Bachelors / Masters or equivalent experience in Computer Science, Game Design, Interaction Design 
Relevant Jobs
Sorry, there are currently no new opportunities near your current location. Try a new search.