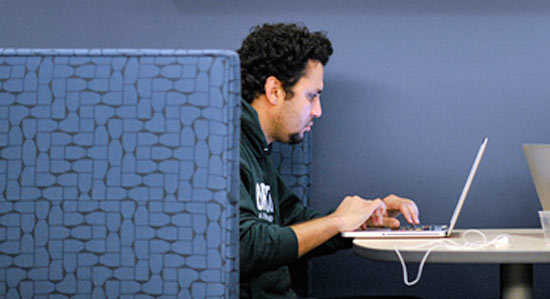 Push Us. Amaze Us. Inspire Us.
Careers in Engineering
We are intellectual mavericks, pioneers, game-changers, and doers of the extraordinary, on a mission to create cloud, mobility, security, and virtualization solutions that will reach millions of users around the world. At VMware, our people are empowered to succeed and are valued for their innovative contributions as we revolutionize the IT industry.
Are you ready to join us?
AR / VR Developer
London, United Kingdom
Apply Now
Job ID R1812515-2
AR/ VRDeveloper
The Xplorer group at VMware is looking for an experienced AR/VR developer to join our growing xLabs engineering team, to work on innovative new projects. This is a fantastic opportunity to engage in a positive and creative work environment, and to be a part of a team focused on impactful customer outcomes.
The Xplorer group is located within the VMware's Office of the CTO and is responsible for driving off-roadmap innovation within VMware through innovation programs like xLabs. As a member of the xLabs engineering team, you will be working on the creation of exciting new platform based on immersive technologies such AR, VR and MR.
We are looking for a seasoned AR/VR developer who is passionate about creating amazing mobile, web and VR/AR experiences. As a AR/VR developer, you will be responsible for building interactive experiences for various target platforms. Your primary responsibilities will be to design, implement, and debug software, in real time systems, for a variety of hardware devices that may include sensing systems, tracking systems, imaging systems and haptic devices.
Responsibilities/Key Technical Skills
4+ years of AR/VR working experience.

Deep experience of Unity, C# and 3D application development.

Production of VR/AR experiences viewable on mobile devices and AR/VR headsets.

End-to-end development of new features from concept to deployment in a CI environment.

Ability to create rapid prototypes of systems in Unity, including asset integration into Unity.

Profileand optimize the performance of complex real time hardware/software systems, on both desktop and mobile platforms.

Experience developing, debugging, and optimizing software on at least one desktop platform (Windows, MacOS, Linux), and at least one mobile platform (Android, iOS).

Experience writing software at all levels of the stack, from the applicationUI all the way down to the low-level systems software.

Experience with software development processes including source control, bug tracking, and design documentation.

Writing clean, well-documented, testable code.

Working knowledge of HMD (ie Oculus, HTC Vive, Halolens).

Working experience with C++.

Knowledge of mobile development & deployment (IOS, Android, Web).

Demonstrated ability working collaboratively in cross-functional teams.

Experiencewith at least one GPU-backed graphics library (Vulkan, OpenGL, Direct3D, Mantle, Metal, etc.).

Experience developing or modifying game engines (Unreal, Unity, internally developed, etc.).

Familiarity with vectorization techniques on at least one platform (e.g. SSE, NEON, etc.).

Familiarity with GPGPU techniques (e.g.Cuda, OpenCL, etc.).

Mentor junior XR developers.
Key Interpersonal Skills
Independence, self-motivation and leadership

Passion to learn and solve problems

Willingness to experiment and document the learnings

Ability to operate in fast paced, deadline driven, collaborative and iterative programming environment
Preferred Experience 
Experience with Hololens, HTC Vive, Oculus, Google Cardboard and other leading AR/VR platforms.
AR: Object recognition, acquisition, tracking, rendering
AR: integrating with existing AR platforms like Vuforia, Wikitude, Metaio
Knowledge of WenGL, WebVR, HTML5 and Javascript
Knowledge of virtualization, AWS is a plus.
Some experience in Physics, optics, computer vision, robotics, sensor fusion, or machine learning.
Educational Qualifications
Bachelors/Masters or equivalent experience in Computer Science, Game Design, Interaction Design
Your saved jobs
You have not saved any jobs.
Recently viewed opportunities
You have not viewed any jobs.