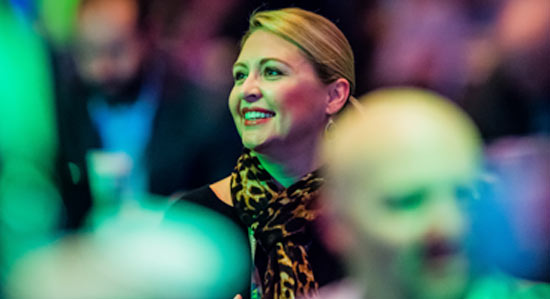 Push us. Amaze us. Inspire us.
Careers in Sales
Innovation is the essence of our brand. Our top-performing sales professionals help our customers—across all industries—revolutionize their businesses to thrive in the digital era by leveraging the power of software. We create exceptional end-user experiences and build customer trust.
Are you ready to work with some of the best and most innovative products on the market?
Senior vSAN Systems Engineer
Job ID R1900581
Date posted 01/31/2019
The VMware vSAN Systems Engineer is an industry professional, assigned to select regions, supporting technology, partners and customers in the creation of IT solution design across our primary technology platforms, Software Defined Data Center, End User Compute and Hybrid Cloud Services, resulting in enhanced business outcomes. The vSAN Sustems Engineer role will operate in the Indonesia region, supporting sales, sales specialist, system engineers and partners as an evangelist and industry professional in VMware vSAN. As a champion of the vSAN technology they will engage in a presales capacity directly with customers or in association with partners to understand business issues, developing services and solutions that best address their needs for today or near future.Responsibilities:This Pre-sales vSAN Systems Engineer will be hands on and technical needing excellent communication skills, presentations skills, and speaking with crowds at all levels while accelerating the sales cycle, overcoming technical objections, and being the technical expert in the room. You will whiteboard, demonstrate, present technical material, qualify, and engage senior IT personnel in discussing storage & virtualization technologies.
Engage in sales activity that supports business growth, profitability, technical capability and service creation.

Present VMware's technical value proposition to customers and provide technical deep dives on VMware's Hyper-Converged Infrastructure (HCI) vision, vSAN Product, VxRail Appliances, and Cloud Foundation solutions

Share past and present skills in a given area of specialization to support technology awareness

Maintain and grow industry, technical, and product knowledge through certification or association.

Maintain a solid understanding of competition across product, technology, applications, sales and strategies.

Partner with field marketing to develop and execute on technical initiatives to increase awareness and adoption, based on territory technical needs, goals, and objectives.

Create or localize sales and technical material, sharing with peers and partners.

Develop local or global demonstration capabilities enabling regional sales communities to promote feature functionality of the portfolio.

Performing in-depth technical presentations for customers, partners and marketing events.

Working closely with the sales teams, yield maximum product and services revenue whilst driving partner/customer satisfaction

Maintain regular account activity through SFDC, reporting to regional management on success/issues

Support key communities such as VMware User Group (VMUG) and other industry events that help promote awareness of VMware's solution and services

Provide a conduit to technical marketing/BU for product issues/enhancements collected from the local teams on either GA releases or Beta programs.

Develop sound knowledge of internal tools such as PartnerCentral/vmStar, MyVMware to help support our partners and customers

Advocate VMware services, Education, Extended support services to the right tier of customer and partners

Understand VMware internal and Customer/Partner business to provide coverage in supporting our sales efforts 
Education and Experience:
At least 6 or more years' experience in System Engineering in the software industry and an SME

Experience in the management of both infrastructure and application performance

You should have experience and knowledge of various storage technologies/vendors and know how to position vSAN HCI among them.

Strong IT infrastructure technical skills including x86 Server platforms, Windows Server and Linux operating system expertise, SAN / NAS storage technologies and TCP/IP networking

Exposure to the business challenges of running an IT operation from application to end user, translating business processes into automated workflows

Experience in virtual and physical infrastructure elements – storage, network, compute.

Skilled in IT element management tools for configuration and performance.

Comprehensive understanding of concepts behind public and private cloud computing.

Strong self-starter with a proven record of accomplishment.

Proven ability to engage at C-level

Ability to operate in a Channel driven sales environment with complex global alliances with an appreciation of "Sell to and sell through" process

Experience as a systems engineer focusing on infrastructure with strong experience in Cloud Solutions or VMware technical solutions.

Proven experience as a technology evangelist, team lead or product specialist

Planning, Implementation or Operational background desirable

Sound knowledge of baseline SE skills and comprehensive knowledge in the following: Server, network, storage and virtualisation technologies.

OS administration skills Apple, Windows, Unix/Linux platforms

Server or storage products from HP, IBM, Cisco, Dell EMC, NetApp, HDS, or similar

In-depth experience with IT solution, compute, storage, network theory, design and architecture.

Understand Cloud/Service Providers, Systems Integrator and Outsource Provider, Enterprise, Commercial/SMB or equivalent business model.

Knowledge of software and/or hardware, POC, testing and implementation.

Attain and maintain VMware technical certifications relevant to your role and territory
Education Experience:
Tertiary qualification in Computer Science, BS/BA, Information Systems or equivalent.

Advanced industry certification (e.g VCP, MCSP) desirable and/or strongly preferred
Relevant Jobs
Sorry, there are currently no new opportunities near your current location. Try a new search.