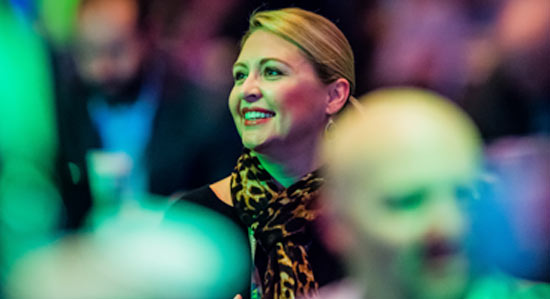 Push us. Amaze us. Inspire us.
Careers in Sales
Innovation is the essence of our brand. Our top-performing sales professionals help our customers—across all industries—revolutionize their businesses to thrive in the digital era by leveraging the power of software. We create exceptional end-user experiences and build customer trust.
Are you ready to work with some of the best and most innovative products on the market?
Sales Specialist End User Computing
Job ID R1905459
Date posted 04/23/2019
Position Responsibilities:

    Responsible for selling the End-User Computing Suites: Both the Horizon and Airwatch suite of products and services in Israel, Greece and Malta.
    Responsible for acting as a product specialist to the larger VMware core salesforce in Israel, Greece and Malta.
    Drive account portfolio sales strategy and focus on the enterprise accounts and establish sales cadence with the extended enterprise account teams
    Adopt account portfolio sales strategy leveraging multiple channel partners (SISO's, carriers, OEM, technical, National, boutique)
    Focus on top tier accounts and collaborate with Inside Sales, Sales Engineering, Business Unit Resources, and Channel partners to ensure complete coverage of entire account portfolio
    Responsibility to move the account pursuit through the entire sales cycle
    Provide a Value Match Differentiated with the VMware EUC solution to the customer's business needs, challenges, outcomes and technical requirements
    Demonstrate key technical elements of software solution to prospective customers through online web or in-person whiteboard presentations, product (both end-user and IT console) demonstrations and answers feature and functional questions.
    Develop and manage a Targeted Campaign – Solution oriented into named accounts using a partner strategy by selecting a set of "preferred" partners, develop a collaborative account planning and enable channel partners to be an extension of VMware sales force
    Accurately forecast license bookings, specific products revenue, servcies bookings on new and existing accounts on a weekly, monthly and quarterly basis - Experience Required

POSITION REQUIREMENTS:

    Bachelor's Degree in a business or related field with a minimum of 8+ years in Virtual Desktop/MDM/Security/SaaS based technical sales experience, selling into the specific sales vertical
    8+ years of experience in related software industry with at least 5 years in a selling role to specific vertical of accounts
    Experience selling in both a direct and an indirect or channel driven model
    Experience leading a team of professionals in sales campaigns that include sales executives, field SE's, Inside Sales, Field Marketing, Services, etc.
    Proven track record of success selling in a highly competitive environment
    Knowledge of the high-tech sales cycles
    Proven track record of expanding revenue in existing territories and establishing new accounts
    Demonstrated ability to manage complex sales in extended matrix sales organizations with extended sales cycles
    Basic proficiency in Salesforce.com or similar CRM system highly desired
    High level of enthusiasm, a strong work ethic, and highly self-motivated
    Demonstrated excellent verbal and written communication skills
    Ability to exercise effective judgment, sensitivity, creativity to changing needs and situations
    Must be adaptable, professional, courteous, motivated and work well on their own or as a member of a team
    Ability to handle a fast-paced environment and challenging workload
Relevant Jobs
Sorry, there are currently no new opportunities near your current location. Try a new search.