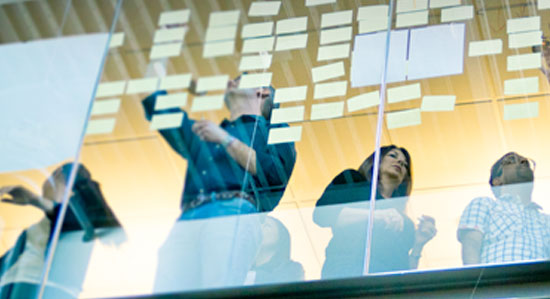 Push us. Amaze us. Inspire us.
Careers in Services and Consulting
Services and Consulting
Consultant - EUC & Mobility
Job ID R1902484-3
Date posted 02/19/2019
Why work for VMware PSO?
The global VMware Professional Services Organization (PSO) influences the success of each VMware implementation. We are dedicated to the satisfaction and success of the customer and their technology strategy.
We are committed to offering a collaborative and supportive working environment. We provide a full enablement plan and the opportunity to develop in your area of interest. We promote an inclusive atmosphere where your voice will be heard, and where you will be part of a fun, dynamic team working in partnership with each other.
We are looking for conscientious and responsible individuals who can build on our successful track record. Are you ready to accompany us on the next stage of our journey? If so we will provide development opportunities through various company sponsored enablement programs.
The Role:
Due to rapid growth and increased demand for our award-winning MDM software solutions, we are seeking a Consultant to work as part of our Professional Services Delivery Organisation.
As an EUC and Mobility specialist within the team you are responsible for supporting the successful delivery of VMware Workspace ONE Unified Endpoint Management (UEM) powered by AirWatch , an enterprise management software solution designed for use in a variety of customer environments. You will work directly with our clients and other team members on the day-to-day tasks involved with the implementation of the VMware Workspace ONE Unified Endpoint Management (UEM) powered by AirWatch solution. We offer excellent career progression opportunities in a collaborative, fast-growing and flexible working environment.
Responsibilities:
You will lead and perform technical activities covering all aspects of Workspace ONE Unified Endpoint Management (UEM) powered by AirWatch deployments in our customer's environments. Your responsibilities will include:
You lead both mobile application and console implementation efforts including application configuration, testing, and issue resolution both on-site at the client location and remotely
You lead creation of user documentation and hands-on training exercise(s), for both operational and technical users
You will support multiple customer implementations concurrently and solve problems that arise
You provide AirWatch solution feedback to our Software Development team to allow for continuous product improvement based on internal and external product experiences
You support AirWatch software quality assurance activities, including testing and documentation of product issues
You dedicatedly troubleshoot and resolve issues that arise during implementation
You will collaborate with our project managers on project budgets and other aspects of efficient delivery to establish clear, accurate project timelines and schedules
You display commercial awareness by identifying future services opportunity within a project or with a customer.
Requirements:
You have experience in customer-facing positions as a professional services consultant or engineer, preferably with an IT consulting firm or a software vendor
You possess a deep understanding of mobile device communication, platforms and web application infrastructure
You are ITIL foundation certified or have equivalent practical knowledge
You have superb communication and interpersonal skills and are also fluent in both German and English
You are available to travel up to 80% of the time within the Central EMEA region (focus on Germany)
Excellent analytical skills with the ability to provide quick resolution to problems
Customer service oriented with a belief in teamwork, collaboration, flexibility and initiative
Lead effective workshops through good observations, listening and questioning.
Desired Skills & Experience:
Familiarity with project management frameworks
Experience with server configuration a plus: Windows Server 2012, Linux (CentOS, Red Hat, OpenSuse), Web server platforms (IIS, Apache)
Experience with scripting a plus: Powershell, PHP, ASP, .Net, C++, JavaScript / JQuery / AJAX, Objective C, XML / HTML, SQL
Experience with client operating systems: Windows, MacOS, iOS, Android
Relevant Jobs
Sorry, there are currently no new opportunities near your current location. Try a new search.