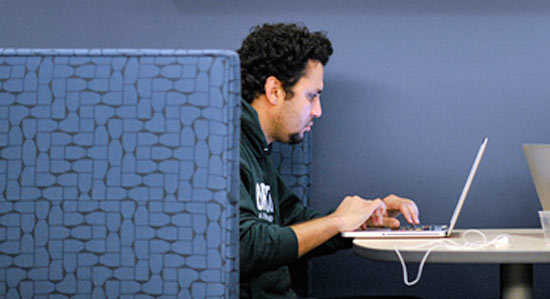 Push Us. Amaze Us. Inspire Us.
Careers in Engineering
We are intellectual mavericks, pioneers, game-changers, and doers of the extraordinary, on a mission to create cloud, mobility, security, and virtualization solutions that will reach millions of users around the world. At VMware, our people are empowered to succeed and are valued for their innovative contributions as we revolutionize the IT industry.
Are you ready to join us?
Sr. Incident Response Analyst
Job ID R1900509
Date posted 01/30/2019
As a Sr. Incident Response Analyst, you are responsible for:
Providing subject matter expertise on incident response and forensic analysis.
Implementing processes, capabilities, and techniques for incident response and forensic analysis.
Responding to security incidents escalated from other teams.
Performing triage and analysis on workstations, servers, mobile devices, cloud platforms, and network infrastructure.
Identification of malware using memory analysis, live forensics, and hard drive forensics.
Performing malware analysis through peer collaboration, sandboxed analysis, and reverse engineering.
Identifying key Indicators of Compromise (IOCs) from new or unknown malware and developing rules and signatures for detection.
Contributing to active threat hunting programs and security monitoring use cases.
Contributing to the strategic direction for incident response and forensic analysis capabilities at VMware.
Identifying and documenting lessons learned from incidents, participating in remediation requirements definition.
Maintaining current knowledge and understanding of the threat landscape and emerging security threats and vulnerabilities.
Maintaining a high level of confidentiality.
Required skills and experience:
Over 8 years of experience in Incident Response, forensic analysis, and malware research.
Strong understanding of threat analysis and incident response practices and methodologies.
Experience with YARA rule and OpenIOC signature creation.
Experience with cloud computing and security issues related to cloud environments.
Experience with incident response and forensic analysis on cloud platforms (Amazon Web Services, Microsoft Azure, Google Cloud Platform).
Authoritative technical knowledge of Internet security and networking protocols.
Strong knowledge of Windows, Linux, and OSX operating systems.
Scripting skills such as Python, Perl, Shell, Bash.
Strong analytical skills and ability to identify advanced threats.
Ability to communicate effectively at all levels of an organization, across diverse cultural and linguistic barriers, and among a geographically distributed team.
Ability to collaborate effectively as part of a team and work independently with minimal supervision.
Ability to quickly adapt as the external environment and organization evolves.
Ability to rapidly adjust to new challenges and changes in priority.
Self-motivated, collaborative, and detail oriented.
Positive and constructive attitude.
Ability to prioritize projects and operational workload.
Excellent written and verbal communications.
Availability outside working hours for high priority events.
Some travel required.
Desired skills/experience/certification:
Bachelor's degree or equivalent experience, Master's degree desirable.
Security certifications such as GCIH, GCFE, GCFA, GREM, GNFA, GASF, CISSP.
Relevant Jobs
Sorry, there are currently no new opportunities near your current location. Try a new search.