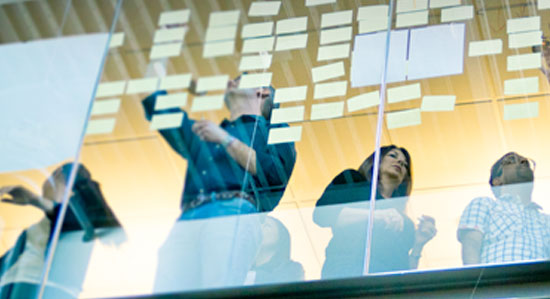 Push us. Amaze us. Inspire us.
Careers in Client Support
Client Support
VMware Cloud on AWS - Cloud Service Support Engineer
Job ID R1903137
Date posted 03/08/2019
Cloud ServicesSupportEngineer - VMware Cloud on AWS 
Job Description
Cloud Services Engineer reporting to the Global Senior Technical Support Manager.VMware Cloud Services drives a proactive service experience to ensure adoption, growth and consumption.As such, this is a critical role in accelerating VMware's growth in its SaaS business by enabling customers to rapidly and successfully adopt our advanced products and technology and realize business value. Initially you will be focused on our VMware Cloud on AWS support, wearing many hats from Tech Support (chat & phone), On-boarding & Adoption, Product Development Feedback, Knowledge Creation, Site Reliability Engineering collaboration. Collaboration with Engineering and Product Management to continue to build the tools and skills and contribute to the vision and cultural pivot to "Service Ownership" and Agile milestone releases and help realize a robust feature set and customer adoption of our Cloud services. 
Provide world-class customer service throughout the entire lifecycle of customer adoption.
Work independently or as part of a team on engagements with customers, often in a technical leadership role to ensure customer retention and to drive customer value realization.

Stay on top of customer reported issues, regularly communicate with customers, sales account teams andSDDCaaSProduct Management and Engineering.

Be able to drive and increase visibility of escalated support issues forSDDCaaSkey accounts as needed.

Bring thought leadership around overall customer success and be self-driven to lead with minimal supervision.

Identify and implementthe use of various Public & Privatecloud services and offerings.
Ongoing focus on strengthening peripheral security of environments in Public & Private cloud.

Manage access and authentication process and implementation for public cloud environments.

Validate and provide inputto the architecture of cloud setup touching upon areas of network, security, monitoring.

Monitoring of management and end-user environments.

Focused effort into optimal use of resources.
Adoption of tools, technologies and servicesso as tobring in agility and automation.

Administration ofVMwareCloud Infrastructure& (optional) AWS/Azure/Google, etc.

Work flexible schedules, which may include evenings, weekends or holidays.
Professional Qualifications/Ideal Experience
Domain level understanding of Public/Private Cloud Infrastructure & Networking.

At least 5 years experience in customer-facing positions as a professional services Solution Architect/engineer or similar.

Experience with modern software development methodologies.

Strong practical Linux or Windows systems administration skills.
Exceptional communication (written and verbal, internal and external) and presentation skills.

Quality,out-of–the box thinker that is open-minded, creative, intelligent, and self-confident.

Highly entrepreneurial with a strong passion, urgency, energy, dedication, and an unrelenting drive to succeed and win.

Team player that works well in collaborative situations and start-up like environments.

Strong domain knowledge in managing components of Public & Private cloud infrastructure, (AWS, Linux System Administration, Azure,VMware& OpenStack Cloud Infrastructure)
Working knowledge of Load Balancer setup.

Working experience of managing public & Private cloud infrastructure in the areas of networking, firewall, RBAC.

Demonstrated ability to administer and manage end-user environments including areas of monitoring, patching and updates.

Understanding of processes and methodologies that integrate public cloud setup with enterpriseinfrastructure.

Certifications from Cloud providers will add to the merits of the requirement.
Strong verbal and written business and technical communication skills.

A Bachelor's Degree in Computer Science, Engineering, Mathematics, related field or equivalent experience.

Scripting experience a plus (Javascript, PowerShell, VB, Bash, etc.

Familiarity with Hypervisors (ESXi, Hyper-V,Xenserver, KVM,etc).

Team player that works well in collaborative situations and start-up like environments.
4 – 10 years of relevant work experience. VCP, MCSE, MCDBA, and/or various UNIX certifications are a plus.
Relevant Jobs
Sorry, there are currently no new opportunities near your current location. Try a new search.