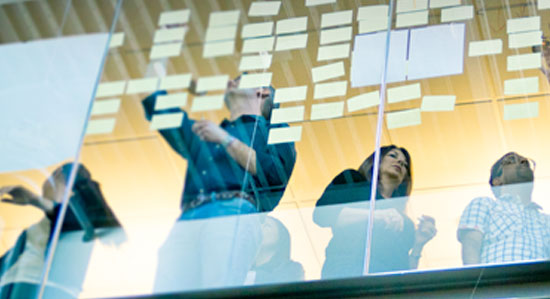 Push us. Amaze us. Inspire us.
Careers in Business Strategy and Operations
Business Strategy and Operations
Sr. Business Analyst – BTA Business Apps Support
Cork, Ireland
Apply Now
Job ID R1812197
As part of Business application support team, the candidate will be responsible for providing analytical, data management and admin/configuration support to SFDC Users. This person needs to understand the business process & system functionality, and identify areas for improvement and make recommendations to management. This person will be hands on role and will work closely with business teams and IT across various geographies to deliver best of class support & solutions.
Role and Responsibilities Includes (not limited to):
• Lead the Project to Support Transition for SFDC Projects 
• Responsible for business process understanding of CRM and PRM modules
• Manage relationships with multiple business teams for new solution features and technical support
• Internal client liaison, managing project and CR requests as per priority
• Document functional business requirements, process flow diagrams, and business cases
• Perform gap analysis: as is vs. to be
• Participate in end to end implementation planning including project management, issue management, communication and change management
• Leverage business knowledge and expertise to drive business process improvements
• Work with business counterparts to identify demand / needs and prioritize
• Work cross-functionally with other teams for resolving issues
• Ensure deliverables are prepared to satisfy the project requirements 
• Prepare Test Scripts and use cases for the Business team to test the functionality developed 
• Managing UAT with end users including coordination and user acceptance signoff
• Develop, document and maintain CRM/PRM SOP (Standard Operating Procedures) to train SFDC support Team
• Willing to work on the support cases hands-on, to get a good understanding of the support process & issues
• Drive War Room for Project Launches
Work closely with EMEA Sales Group as an advisor on SFDC Application

Requirements:
• Minimum of 5 years of hands-on experience in SFDC technology
• Good understanding of Agile methodology or Scrum framework 
• Thorough understanding of key CRM/PRM functionalities and its end to end connection from process, data and solution perspective.
• Experience in working with the vendors
• Experience in working in Support Project
• Good office software skills (e.g., Excel, Access, Visio, PPT, MPP), knowledge of relational databases, and familiarity with statistical packages and analysis techniques
• Attention to detail and strong personal organizational skills and able to work in fast, paced, high volume environment
• Proven ability to provide guidance and make decisions that require judgment and consideration of possible impacts
• Should have exhibited accountability, ownership and decision making capabilities
• Self-directed and proactive approach to tackling problems and leveraging resources.
• Demonstrated process management, testing and document control skills
• Experience on task prioritization, workload and escalation management 
• Ability to create reports and dashboards
• Strong verbal and writing skills, project and time management skills, ability to work in teams
• Flexible and resilient, comfortable with ambiguity, adaptable to a high-change environment

   Following

SalesFoce certification is a plus

Salesforce Certified

Administrator   

 Salesforce Certified Advanced

Administrator             

Salesforce Certified Service Cloud

Consultant            

Salesforce Certified Sales Cloud

Consultant                 
Your saved jobs
You have not saved any jobs.
Recently viewed opportunities
You have not viewed any jobs.