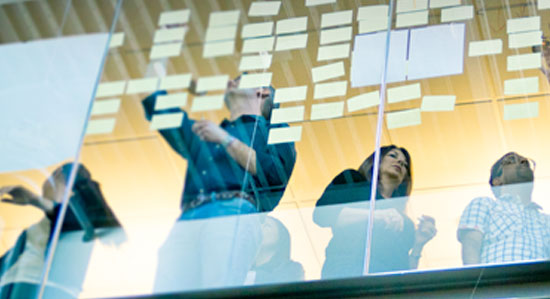 Push us. Amaze us. Inspire us.
Careers in Finance
Join our team of motivated professionals in a collaborative, fast-paced environment. You'll take your critical thinking skills to the next level as you use analytical tools, build connections, and contribute to the growth of our company.
Revenue Manager
Cork, Ireland
Apply Now
Job ID R1811644
Job Description:
The Revenue Manager will be part of the Revenue Operations Team and report to the Snr. Manager, Revenue Operations. Revenue Operations is part of a wider Revenue Team comprising 100+ people.
The successful candidate will be highly motivated, have a great attention to detail, excellent analytical skills with an ability to research and problem solve. The candidate must be able to work with limited direction while taking full ownership of their areas of responsibility. They will also have a proven interest in systems and reporting and must enjoy working in a fast paced and changing environment.
Primary roles will include managing and reviewing non-system accounting entries, participating in various reviews and investigations relating to system entries and reporting while streamlining processes. VMware is a rapidly growing company with opportunity for learning and professional advancement.
The Responsibilities are as follows:

Manage activities, processes and deadlines related to RevOps non-system/manual accounting entries.

Manage relationship with Forecasting Team related to various RevOps submissions.

Critically evaluate system entries and review related Preparer manual accounting entries.

Review ST/LT entries for both system and manual accounts and seek opportunities for process improvement.

Own SOX Sign off for RevOps SaaS manual accounts.

Review CAO reporting submissions and seek opportunities for process improvement.

Review Preparer Checklist tasks related to SPP (Subscription Purchasing Program) system and non-system financials for Period and Qtr close.

Review summary SPP financials provided to the Forecasting team prior to submission by the Preparer.

Review Preparer's workings, files, documentation related to various RevOps team tasks.

Actively drive processes improvements supported by robust and concise documentation.
Review monthly and ad hoc reporting provided by RevOps team members to other Revenue teams and FP&A Groups prior to submission.

Guide RevOps team members on processes related to reporting and accounting entries.

Assist with quarterly and annual internal/external audit requests.

Ad Hoc tasks as per business requirements.
Position Requirements:
Bachelor's Degree in Accounting or Finance, CPA, ACA, ACCA or equivalent.

Preferred: 3+ years revenue accounting experience.

Preferred: Knowledge

of ASC 606, ASC 605, SOP 97-2, SOP 81-1 and US GAAP Accounting Standards.

Solid PC skills with excellent Excel skills.

Ability to quickly understand new accounting and system rules and logic.

Ability to organize and prioritize responsibilities effectively in order to meet deadlines, including the tasks of junior team members.

Ability to problem solve with high attention to detail.

Ability to work effectively with a wide variety of people; strong communication skills, both written and oral.

Strong initiative and drive to see tasks through to completion.

Preferred: Oracle, SAP or similar ERP system experience, SAP HANA, BI reporting, SQL.
Your saved jobs
You have not saved any jobs.
Recently viewed opportunities
You have not viewed any jobs.