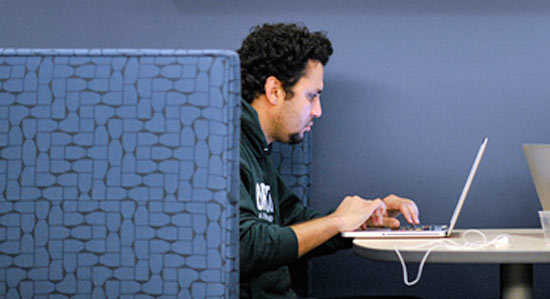 Push Us. Amaze Us. Inspire Us.
Careers in Engineering
We are intellectual mavericks, pioneers, game-changers, and doers of the extraordinary, on a mission to create cloud, mobility, security, and virtualization solutions that will reach millions of users around the world. At VMware, our people are empowered to succeed and are valued for their innovative contributions as we revolutionize the IT industry.
Are you ready to join us?
Product Security Engineer
Cork, Ireland
Apply Now
Job ID R1811045
Do you like helping developers get it right? Do you strive to make an impact on their designs, implementation, and deployments? Do you love preventing security bugs? Are you eager to play with the latest technology?
We do too – so we can make our customers more secure. That's why we want the brightest and the best security engineers to join our Product Security Team. Our mission is to make the cloud safe for our customers and partners.
Our Team:
We're a team of highly motivated and experienced Product Security Engineers. We work with our developers globally, helping the company on everything from secure design, through code and deployment. We are always looking for potential security issues and helping with design fixes or mitigations before products or services ship. We are exposed to technology at every level of the stack including our own hypervisor, software-defined networking solutions, cloud management suites, and mobile and IoT solutions.
Responsibilities:
You will join a passionate team of hardworking Security Engineers as an equally driven individual in the team. In a typical day...
You will apply your security domain expertise to work with product teams across VMware to identify and mitigate security issues in products and services.
You will attempt to break all things system, network, client, web, and cloud and then guide teams to put it all back together properly.
Execute on the day to day activities of the team.
You will search for new vulnerabilities in VMware products.
Analyze externally reported vulnerabilities.
You'll write exploits and PoCs to demonstrate vulnerabilities.
You'll build tools and automation scripts to improve the team's workflow and make it more efficient and effective.
Requirements:
You have proven expertise as a Security Engineer and you have work on security design reviews, threat modeling, penetration testing, vulnerability assessments, and tools development for large complex systems or application software.
You have expertise uncovering security vulnerabilities in design and code, and guiding teams to the right fix at the right time.
You have a deep understanding of at least one of these areas: Web Application Security, System Software internals, Layer 2-4 Networking, and Networking Security.
You are able to communicate clearly and are just as comfortable writing and speaking in person or on a video call to explain just about anything security-related to developers and their managers.
You can communicate at all levels of an organization and across diverse cultural and linguistic barriers.
You have experience reading and writing code in either Java, Golang, or C# and you are an expert bug spotter.
Preferred:
Bachelor's degree in Computer Science; Masters is desirable.
Your reputation in security is based on significant and tried industry experience.
You are savvy in Python or at least another scripting language; think NodeJS.
You are knowledgeable about the security challenges related to rising technologies such as Docker, Kubernetes, and/or AWS or Azure.
We are a diverse organization of creative thinkers, solving global problems with 55 + Patents and counting. We drive efficiency, improve the bottom line and have fun while doing it. Our products and services drive a measurable impact on the business, we do the things that matter. Make a difference in your career – be part of something bigger than all of us – Join the ROCS VMware family
​​
Your saved jobs
You have not saved any jobs.
Recently viewed opportunities
You have not viewed any jobs.